Sharkid-Hammer resin art figure from MGMAN!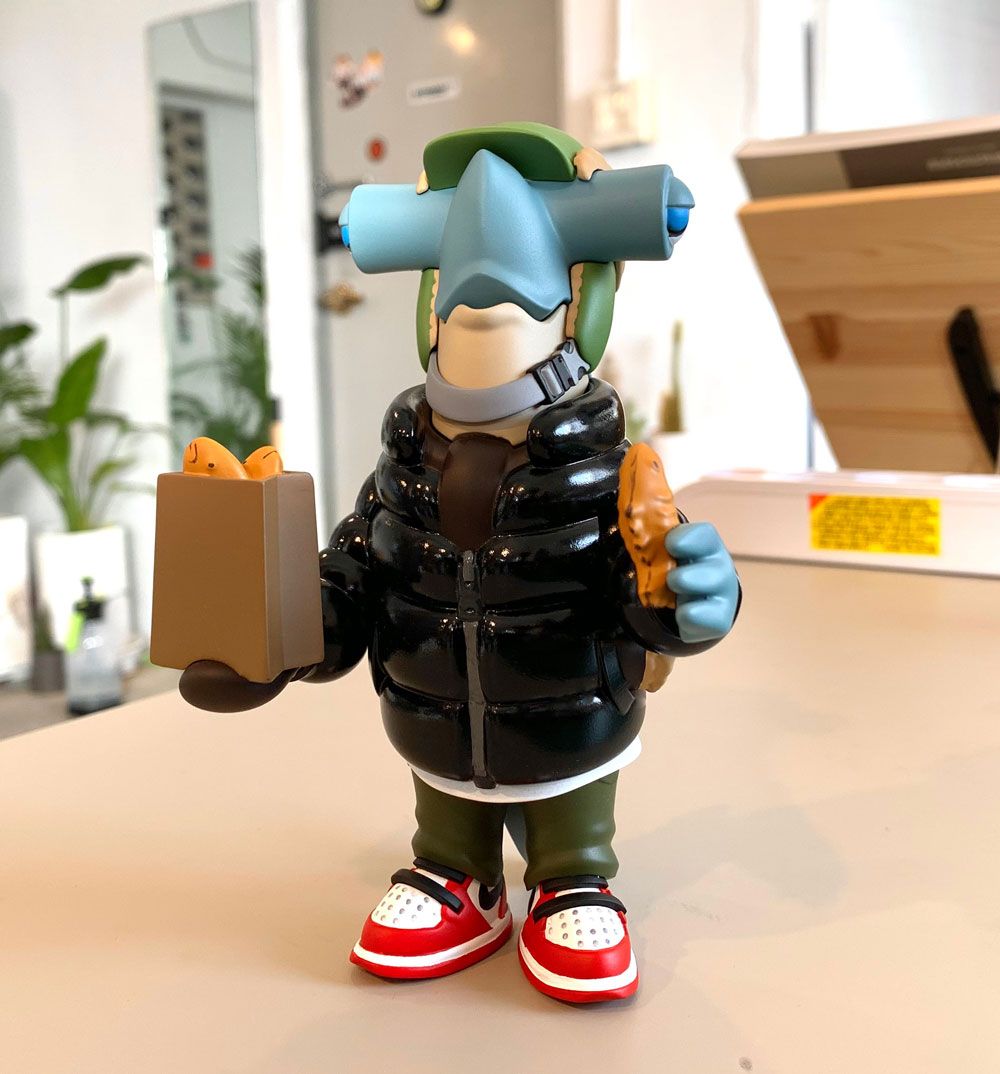 Check out this rad figure... it comes to us from Korean based artist
MGMAN
(follow him on Instagram
HERE
)... and this is his Sharkid, a 6" tall resin art toy that looks to be enjoying a snack while rocking his comfy threads... extra drip, amiright?!?! MGMAN mentions "Sharkid is a work that expresses our lives with an animal called sharks. Sharks are animals that have to swim for life because they don't have lungs. The way we live so hard is just like us, so I'm making an art toy with the theme of sharks!" This edition,
Sharkid-Hammer
is limited to just 10 pieces and is available to pre-order for $240 a pop right now. If interested, send over an email directly via
ljscmk@gmail.com
and let him know you are interested!