Tiny Art Gallery by Matt Jones... the Art Of Tea II - soooooo tiny!!!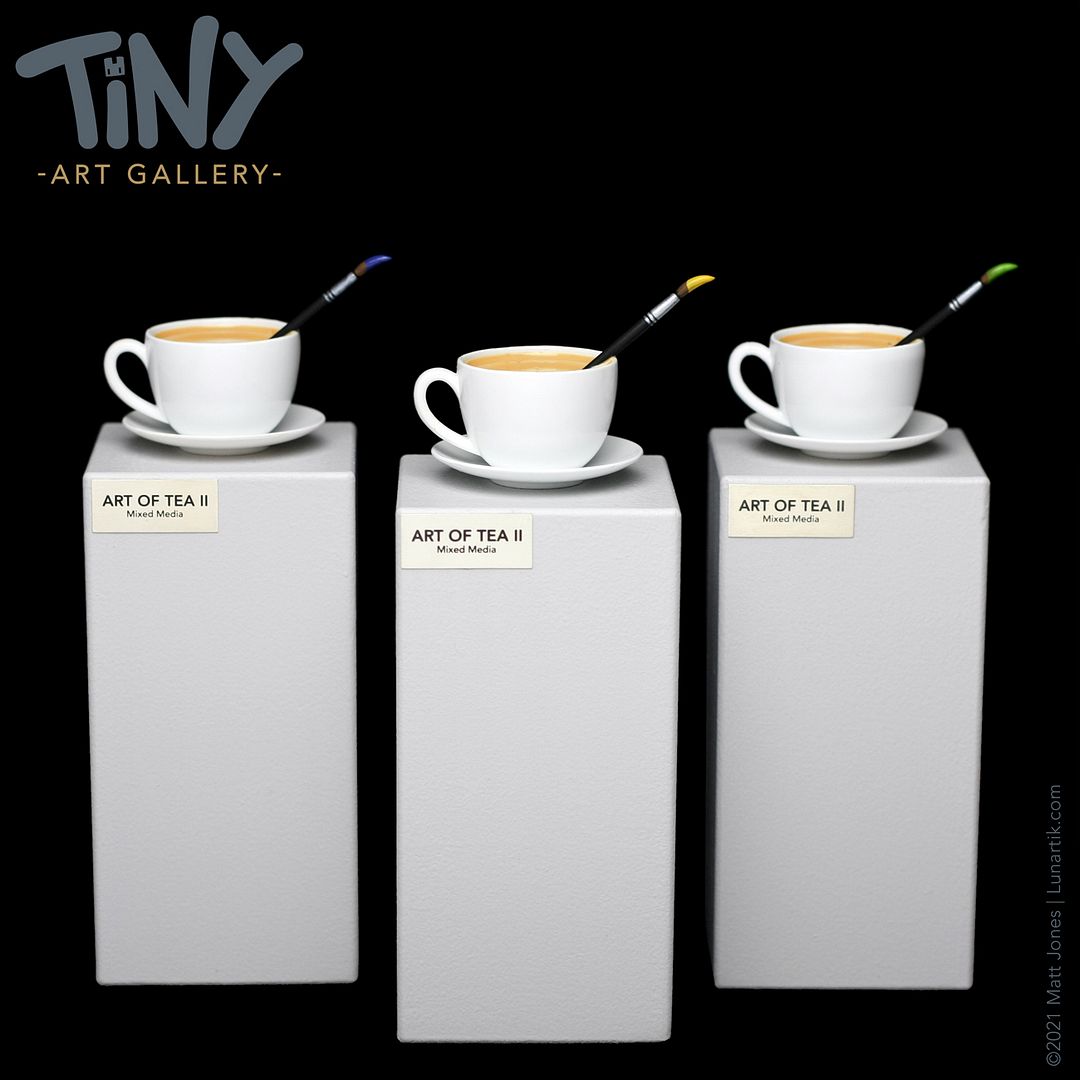 Tiny Art Gallery is a brand new art project from
Matt Jones
aka Lunartik for 2021/22. Matt Jones who owns Lunartik.com and has a Berlin based Art Gallery and is best known for making "Lunartik in a Cup of Tea" vinyl figures, is now back with a new concept and a family of 12 tiny art sculptures. "
If I can't open my gallery doors to the public due to Covid 19 restrictions. I shall bring the gallery experience home to you!
" Matt Jones 2021 - and that's exactly what he did!
Back in 2012 he made 18 custom cups of tea called "The Art of Tea". These pieces were tiny cups of tea with miniature paint brushes resting inside them sitting on hand painted plinths. They were sold out instantly from his website to his hard core fans! In 2020, Matt picked up the project again, and has plans to build up a small collection of tiny art objects to delight his fan base and hard core collectors worldwide. The "Art of Tea 2" A remake of the first piece back in 2012, but this time it's loaded with extra little details. Matt offers the choice of 3 color ways with this piece, all of the cups are poured to order. There will be 35 cups available at a reasonable price of £70 each from Matt's website. Each piece is put together by hand, Matt has spent 2 months making of the project to get it just right with a touch of finesse. These drop
HERE
right now and will begin to ship on March 5th, 2021 - go grab one now!