The Purple People Eaters arrive this weekend at Unbox...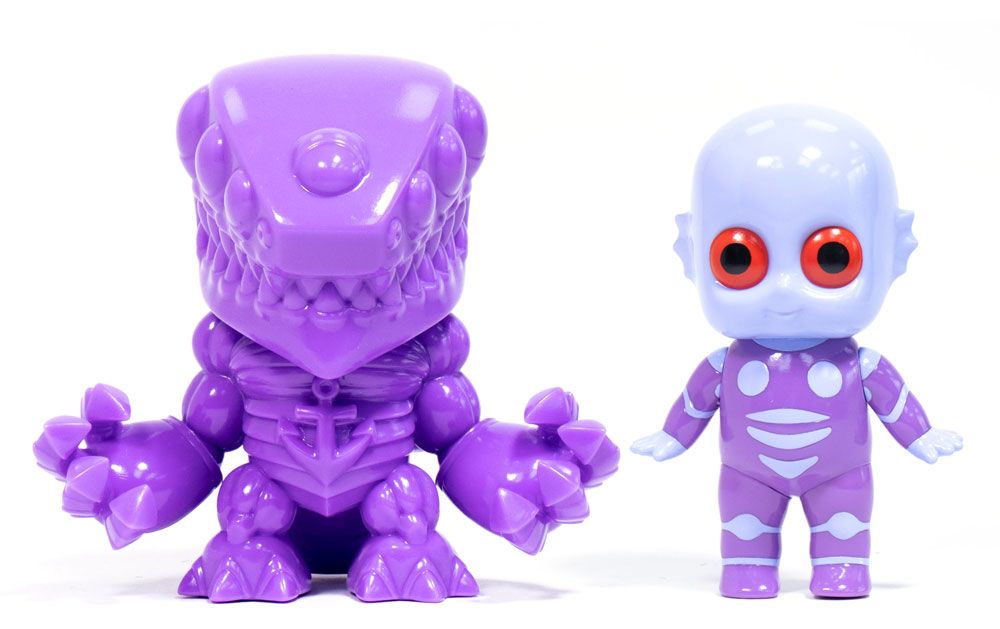 Unbox Industries
has a double dose of PURPLE for you people to populate your collections this weekend... and both drops are awesome! First up is the '
Tug O War
' by Zectron which was originally released as part of a 'keshi' style ensemble project between the now disbanded Disarticulators & Unbox. Tug has became a much sought after sculpt so it seemed right to reactivate this popular character with the blessing of Zectron & the aid of Too Natthapong after he did such an amazing job with Mutant Vinyl Hardcore... this Chibi edition stands 4.5" tall, comes in blank purple vinyl, and will retail for $55 a pop. Next up, the Fantastic Planet '
Draags
' - This new stylized interpretation has been officially approved by both Argos Films and the estates of the original creators... standing 4" tall and retailing for $45 a pop, this purple edition is perfection! Snag up both releases
HERE
at 7am PST this Saturday, February 27th!