CATACOMB - "The tomb of the dead souls" resin art figure from Mr KumKum!
"
Along the dusty alley, rumbling steps are heard of the eyeless rushing to submit to the order. In the place where they last seen the light of their hopes. They move with such speed unaware that their soul have found its tomb in the catacomb.
" New from Indonesian artist
Mr KumKum
comes CATACOMB - "The tomb of the dead souls", this hand-painted 5" solid resin figure is limited to 50 pieces and each comes with a certificate of authenticity enclosed! Featuring a haunting skull with a snake atop its head, this art pieces embodies what we have come to love from
Mr KumKum
, that classic gold/black color pallet with stippling details that make your head spin!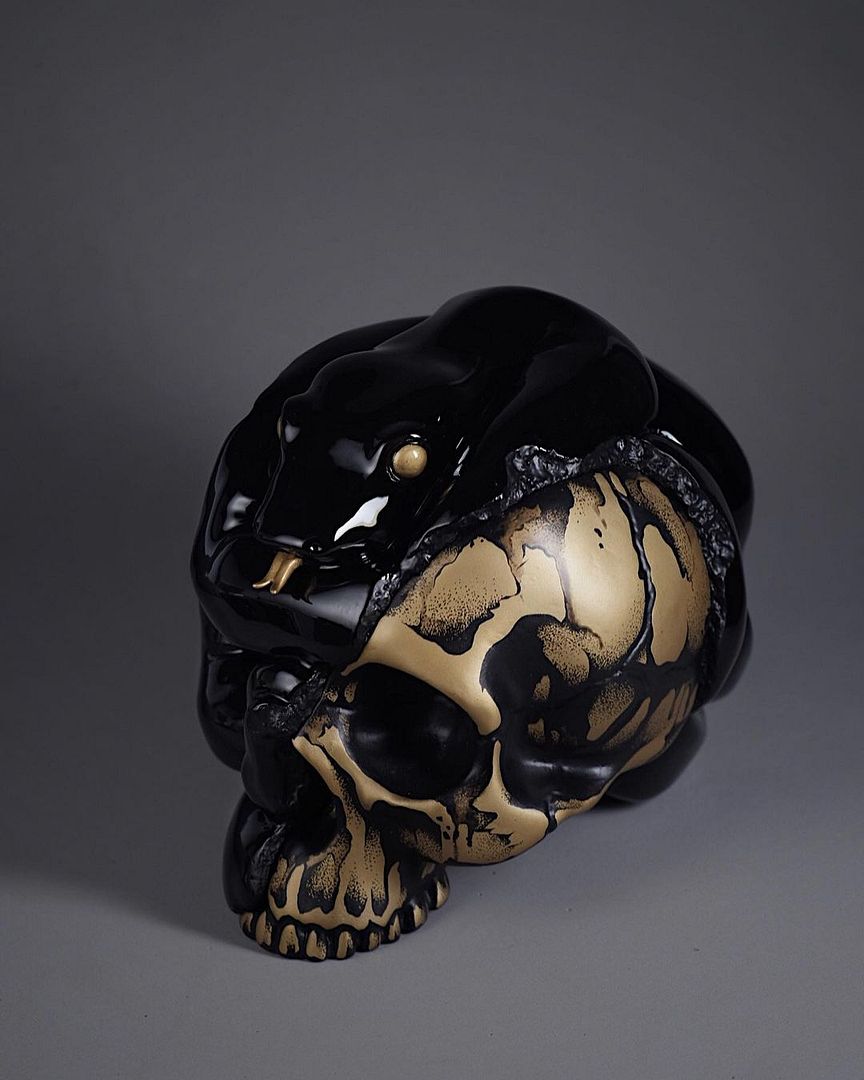 These will ship for FREE and come with free stickers and a mini-print and will be up for pre-order starting on Friday, February 26th for $350. If interested, follow these steps to purchase:
Email to:
thekumkum@gmail.com
Subject:
Catacomb
Name:
IG name:
Address:
Phone number:
Paypal account:
Please do remember that every piece is manually made and therefore it takes approximately 2-3 months to produce - shipping date estimation is by the end of May - June of 2021... that being said, you can't rush perfection, so just know, if you get one of these, it will be world-class!