Toy Art Gallery x James Groman - Fossil Pods PURPLE CLEAR edition announced!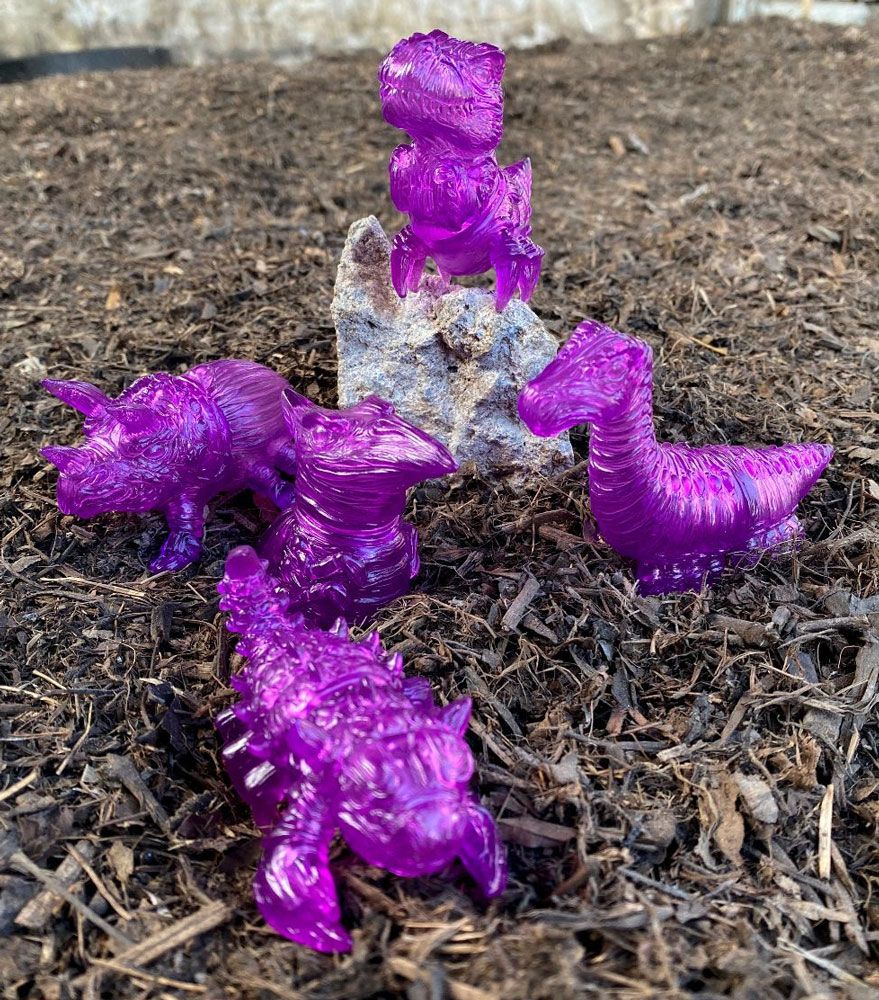 Toy Art Gallery
is proud to present a new edition of James Groman's FOSSIL PODS! Each FOSSIL POD mashes up a bug and a dino into a small but deadly package. The FOSSIL PODS (
Tricerabeetle, Mosquitodactyl, Tyrannonmantis, Brontopillar, and Saurpian
) are roughly 2" long and feature exceptional sculpted detail. Designed and sculpted by James Groman and produced by Toy Art Gallery. The
PURPLE CLEAR
Edition features the quintet in a luscious clear purple soft vinyl... and these will be available
HERE
this Friday, December 11th at 12Noon PST for $12 each!