Ashes of Ragnarok Nordic Lucky Cat for Galerie F!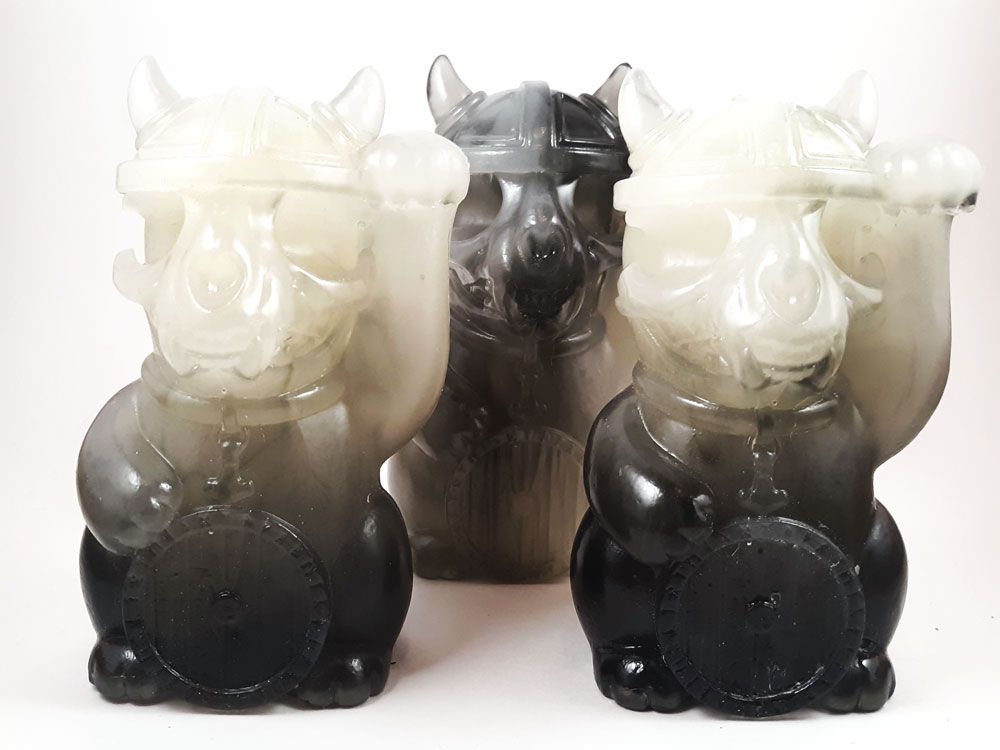 "
After the sun and moon have been swallowed by the great wolf, and the fires of Surtur have been extinguished, we will be left with only the ashes.
" This latest edition of Nordic Lucky Cats, from Chris Holt of
The Toy Viking
, is known as the '
Ashes of Ragnarok
' edition and they stand 4" tall, are limited to only 10 signed and numbered pieces, and were cast in resin by Dubose Art. Each comes packaged in a hand stamped muslin bag and is an exclusive release for
Galerie F
. They'll be available
HERE
this Friday, December 11th, at 12Noon CST for $40 plus shipping.