Foxpresso "Pumpkin Spice" from Karmieh Designer Toys!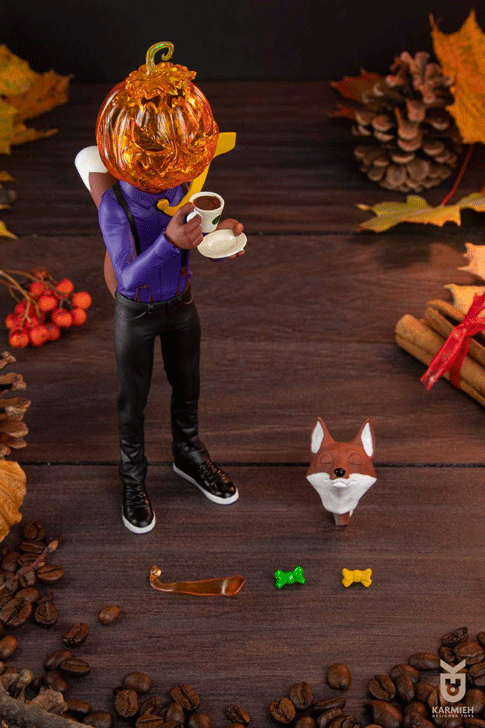 "
Spooky season is upon us. It all started one cloudy afternoon when Foxpresso went to get his pumpkin spice latte, all of a sudden he started feeling his head growing and the world around him starting change from green to yellow to orange. It's a good thing that the effects wear off after the first sip of pumpkin spice. Coffee is the only thing that is soothing this fox in 2020. Foxpresso is the embodiment of a feeling, a moment when you stop being a fox, hiding, hustling and hunting your next prey.
" New from master toy sculptor and creative genius, Oasim of
Karmieh Designer Toys
,
Foxpresso "Pumpkin Spice" edition
- this 100% 3D printed resin figure stands over 7" tall and comes with 2 Different heads, fox and jack-o'-lantern, 2 different colors bow ties (Green and Yellow), 2 different colors ties magnetic (Yellow and translucent orange), Stickers and Foxpresso buttons included... and the kicker, only one piece is available, signed and numbered 1/1! Do you dig it... head on over
HERE
right now to snag it up!