Deadly Delivery Double Horror Head drop for Halloween!!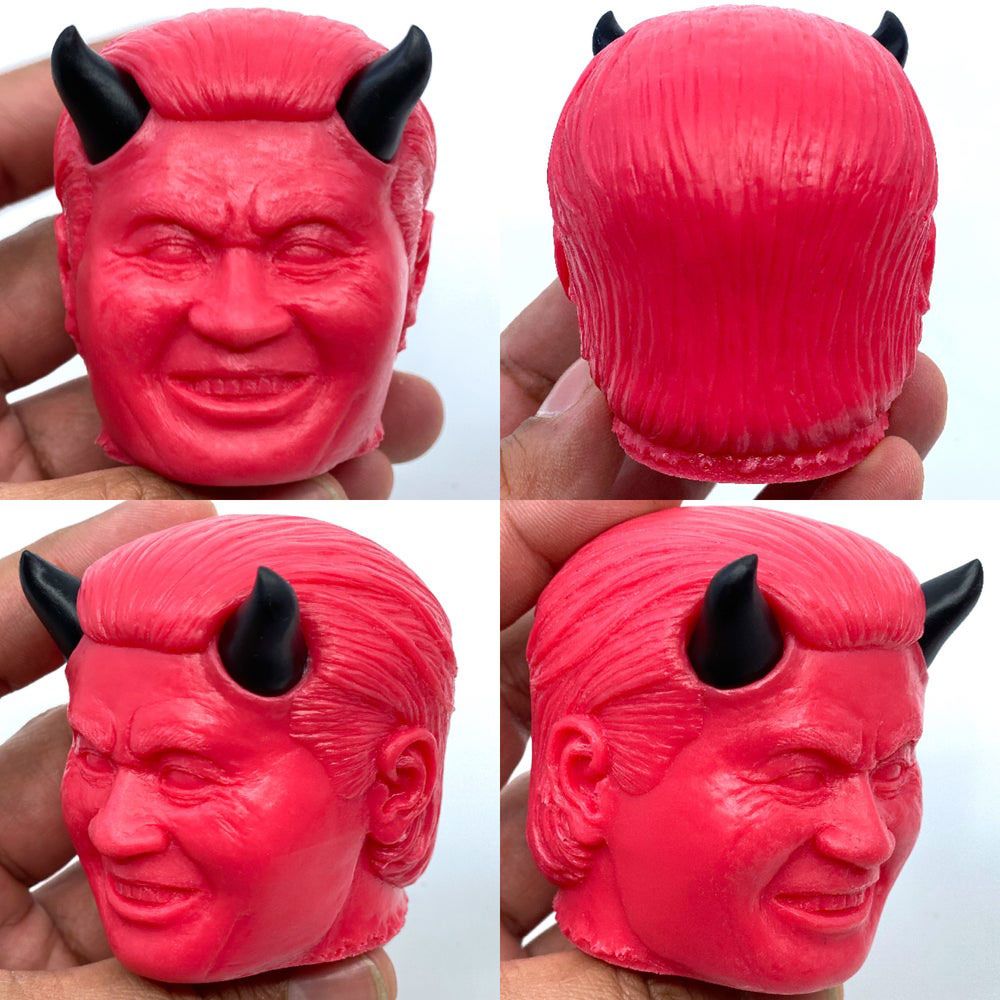 Deadly Delivery
is back with a surprise Wednesday Double Horror Head drop for Halloween! First up is
Zectron's
take on a classic vintage blowmolded
DEVIL HEAD
. Instead of a standard devil he took inspiration from the greatest revenge movie ever made, I Saw The Devil. A horrifying movie with a brilliant ending. DEVIL HEAD has been rotocast in cherry red with black horns.
Next up is Retrobands Freddy the
TEENAGE VICTIM
rotocast in classic flesh with glow in the dark extend-o vomit action! Guess he ate one too many fun-size candies mixed with glow sticks this year! Both toys drop
HERE
this Wednesday at 5pm PST in the deadly delivery online shop priced at $40 bucks each while supplies last. Don't forget to join the IG live show about an hour after the drop for your chance to win an exclusive Sinister Six prize from the crew. Every purchase counts as an entry to win!