The gangs all here... "McGhouls" release announced from Zectron!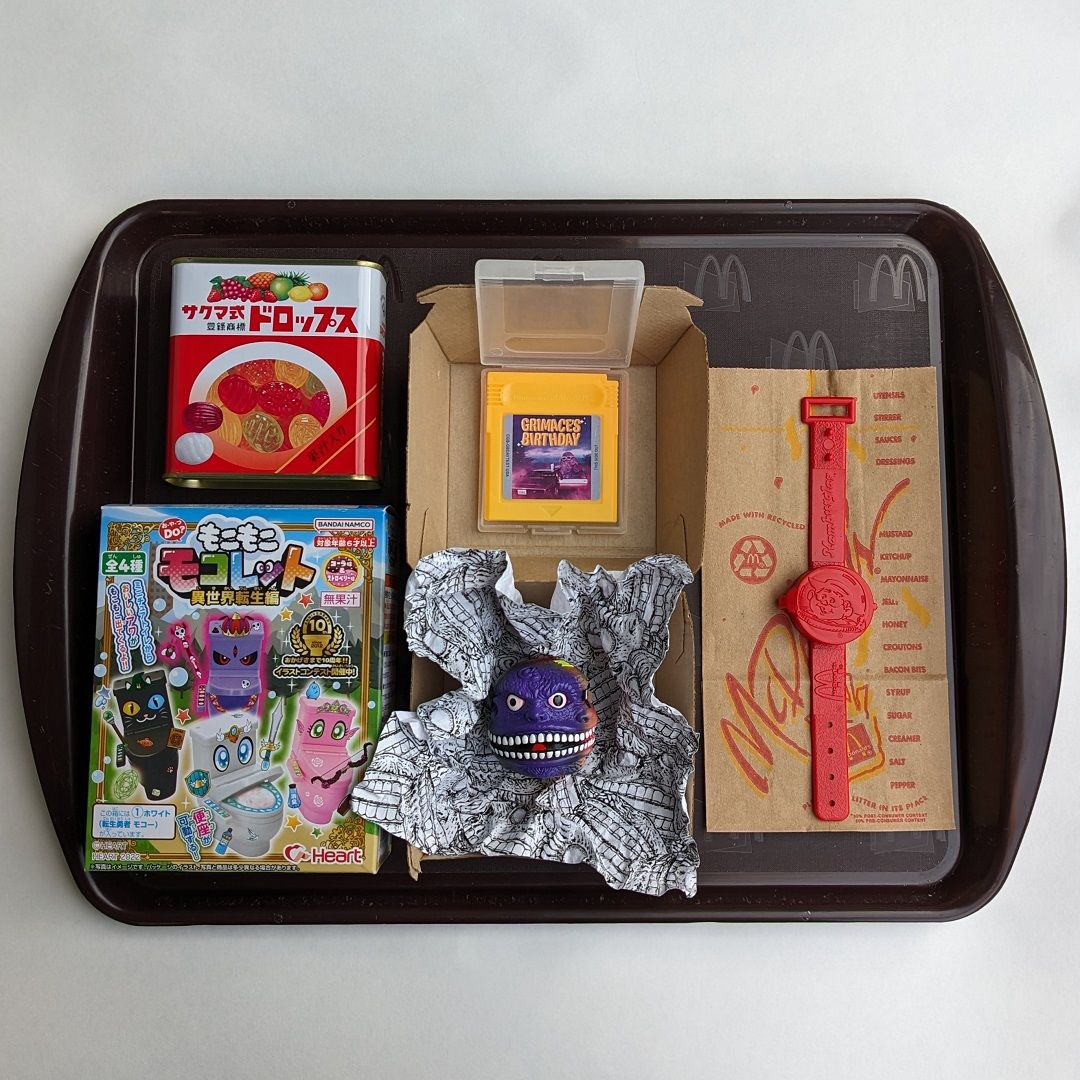 Ghoulhead
is back! This time inspired by all the best McDonalds mascots through the years. Evil Grimace, Hamburglar, Ronald and Mac Tonight all on one toy! Painted beautifully by Ghost Gradients(formerly Third Dye Open) and produced by Unbox Industries. Each Happy McGhoul comes with a working Grimace Birthday GameBoy Cartridge, a vintage secret stash McDonalds toy watch, a sealed tin of the legendary candy Sakuma Drops which are sadly out of business now and a mini Japanese toilet toy you can drink from! Priced at only $85 dollars each. Everything will be available in Zectrons online shop
HERE
at Noon PST this Saturday, November 11th!