Wizard Skull's "Sexy Ronald" is back... with a smaller package!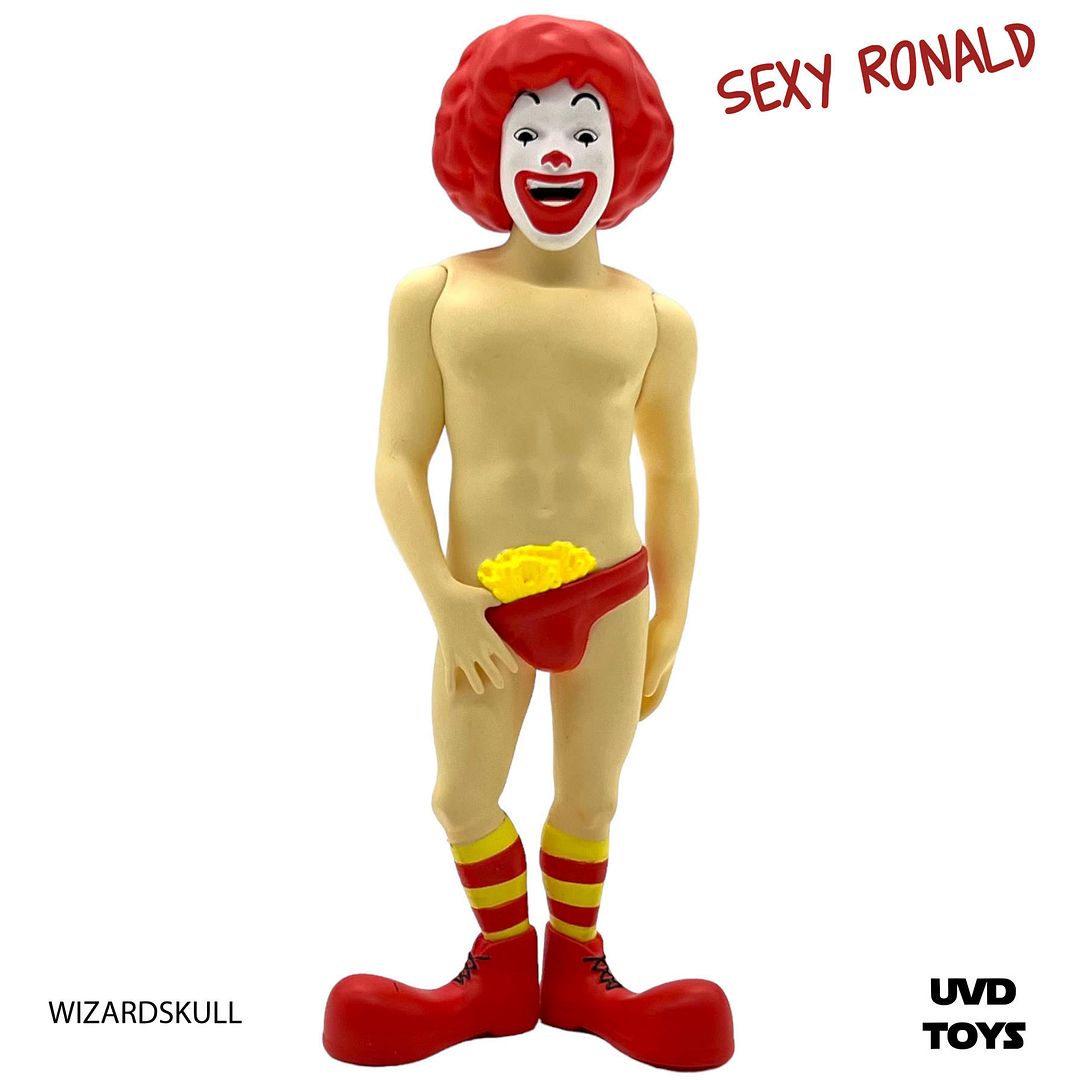 Guess who's back?
Wizard Skull's
polarizing image of Sexy Ronald is back but this time as a beautiful 5" vinyl figure!
UVD Toys
heard your demands and have answered with a smaller, more affordable version of the iconic image. Don't miss the opportunity to add this viral sensation to your collection in the classic OG colorway while you can. Available
HERE
now for $60 each from UVD Toys or wherever fine designer toys are sold!