Mighty Jaxx presents: XXPOSED Patrick Star... whoa!!!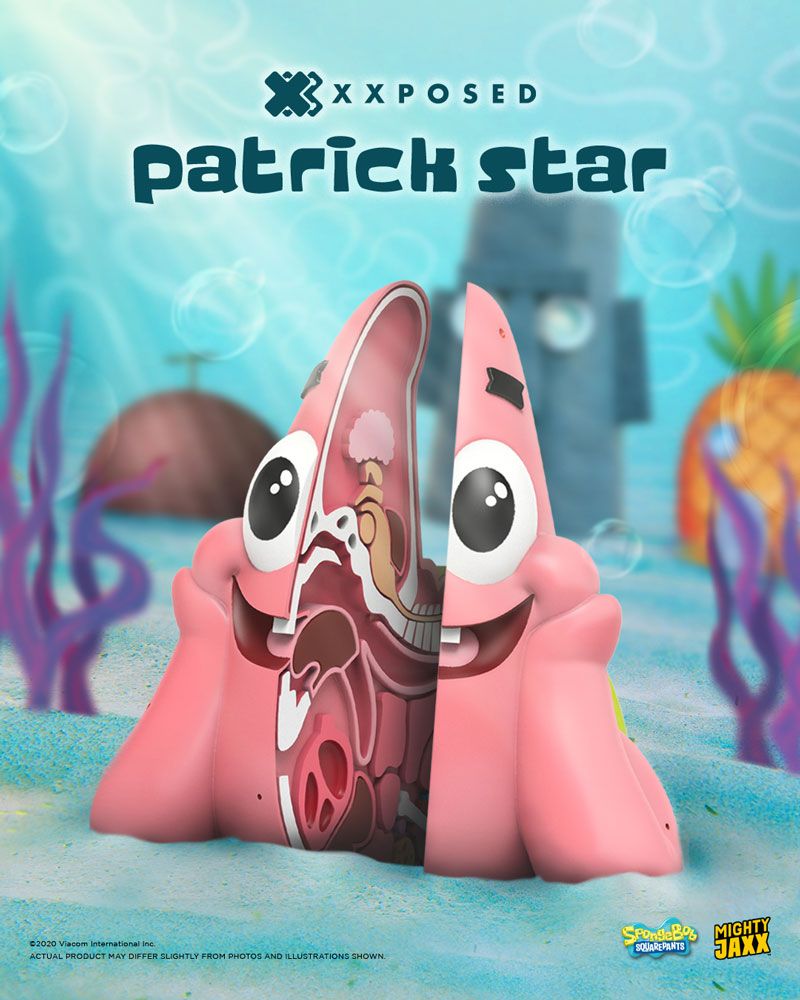 Ride the Patty Wagon out of Bikini Bottom and into
Mighty Jaxx!
XXPOSED is back! Introducing the XXPOSED Patrick Star, the second figure in our new XXPOSED line. The XXPOSED Patrick Star features a premium cross section dissection. Made from polystone, Patrick is held together by magnets. Every organ, skeletal part, and fun object is carefully carved out of Patrick's cross section. Display as a whole or split in halves to show off the dissection, look at Patrick from a different perspective everyday. Sitting 7" tall, this Polystone Art Toy will retail via pre-order for $249 a pop and will be up for grabs
HERE
this coming Wednesday, October 14th at 6am PST... don't miss out! (Pre-Order, Ships Feb 2021).