Stroll DIY vinyl figure from SpankyStokes & Strangecat Toys - Pure | White | Customizable | Goodness!!!
Digitally sculpted in 2013 by
Shinbone Creative
with plans on production… life gets in the way, and things get put on the backburner. That's the story of this DIY Stroll… until most recently. I tried to get this figure produced a couple times, most notably for the awesome "Next Great Blank" Toy Contest held by
Martian Toys
in 2017… where it fell short to many other designs in the final voting stage. At that moment, it was dead… did not even think about the Stroll as a DIY platform as I had many other things in the works for the Stroll (The Kidrobot Dunny being one of them).
That is until earlier this year, on a whim, and looking for something to post on my social media, I pulled out the turnaround of the Stroll DIY asking any company out there if they were interested. The first bite I got, minutes after I posted, was from
Crater13
… and we proceeded to produce a small run of Resin versions of this – which
sold out
super fast… and while Crater13 was busy working on these, I was contacted by Cory of Strangecat Toys asking if anyone had contacted me about producing my Stroll DIY in vinyl… I said no, and he said, "Let's do it" – a virtual handshake and emerging as 50/50 business partners, what started out as a simple text message on April 30th, 2020 to what you see now… both Cory and I couldn't be happier with the finished product… a 5.5" tall pure white DIY vinyl Stroll!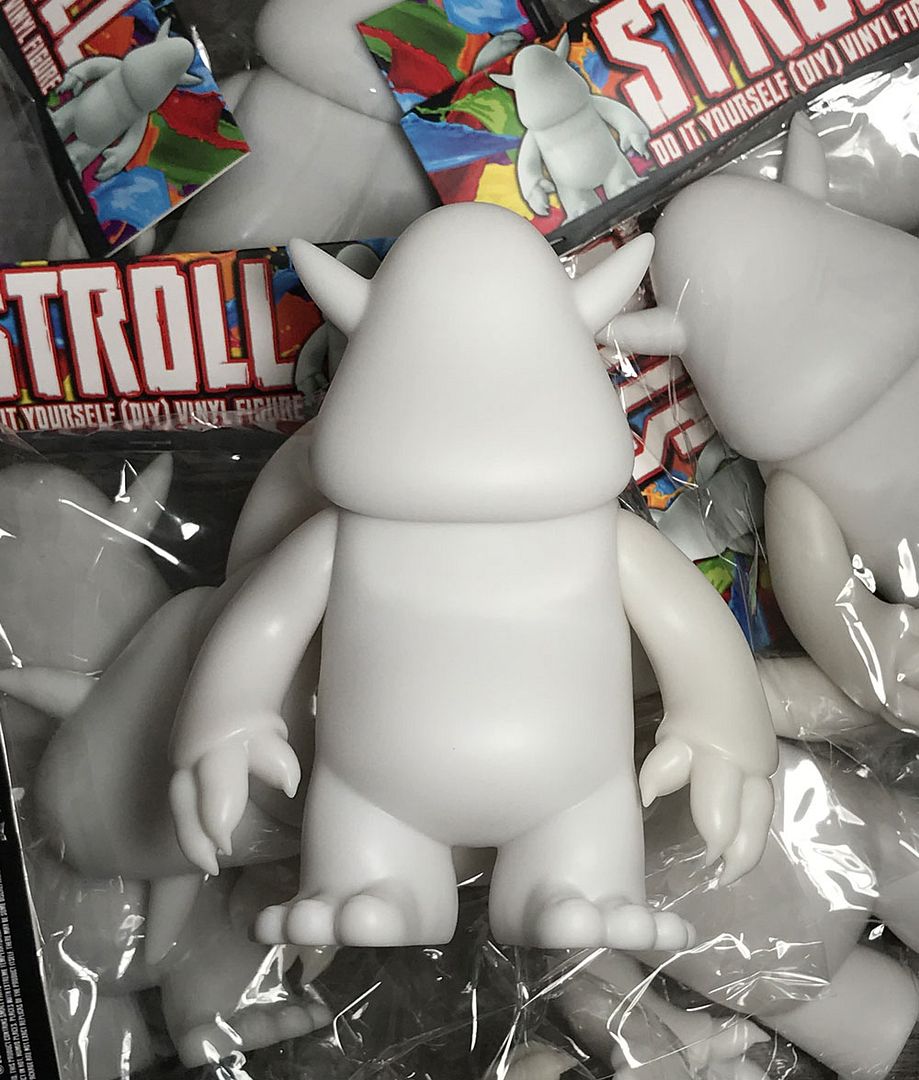 Simple smooth shapes and surfaces with minimal sculpting lets your creative juices flow on this new DIY figure… and priced at just $25, you can't go wrong. Articulated at the head and shoulders, the figure comes bagged with a header card (because who saves boxes for DIY figures, anyways?) which allowed us to significantly cut the cost down and pass those savings onto the consumer. Releasing via
Strangecat Toys
this coming Sunday, September 20th at 12pm EST, we can't wait to see all the amazing customs on this unique platform and please remember to tag us with #SpankyStroll #DIYStroll so we can follow your journey online!