Mighty Jaxx presents: Lil' Maxx x Transformers Blindbox Collection!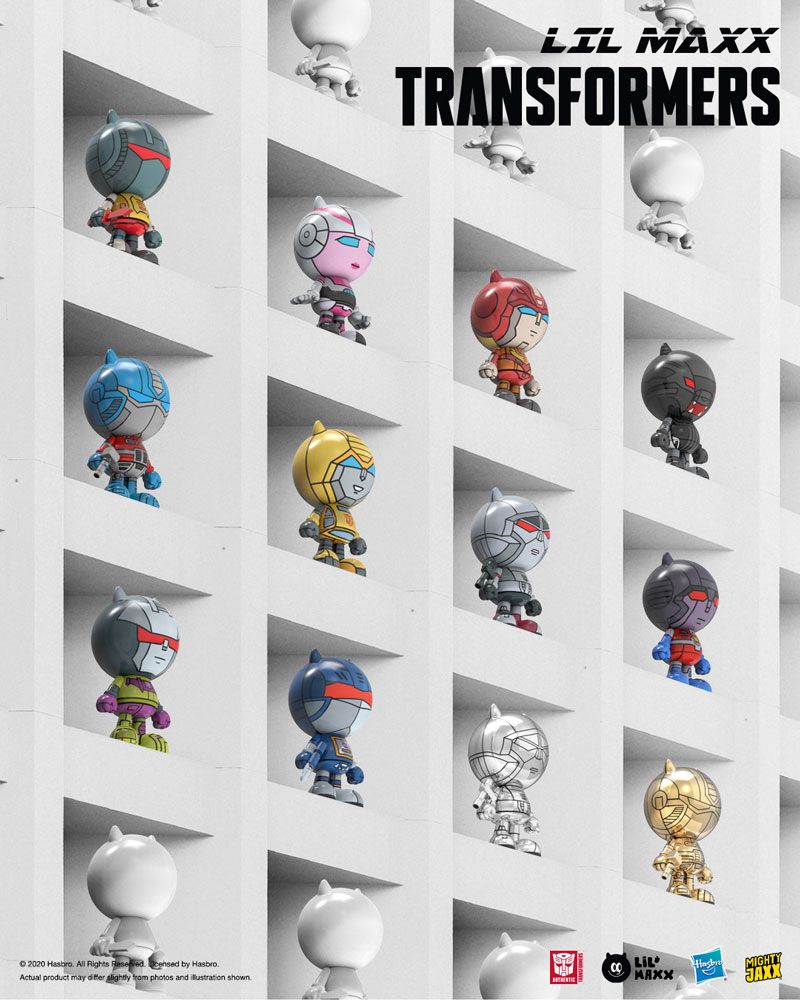 Introducing Lil' Maxx - the first platform toy by Mighty Jaxx! The fun new blindbox collection launches with our favorite Transformers characters and applies them to our unique Lil' Maxx silhouette. Each figure is posable, and features detailed paint and line work to capture the unique characteristics of every character. Lil' Maxx x Transformers is split into 3 rarity tiers:

Low Rarity (7/12 chance): Devasator, Arcee, Hot Rod, Ravage
Medium Rarity (4/12 chance): Optimus Prime, Bumblebee, Megatron, Starscream
High Rarity (1/12 chance): Grimlock, Soundwave, Megatron (Silver Chrome), Electrium Optimus Prime

Get your hands on a single box for $9.99, or a tray of 12 for $119.88. Don't miss the debut collection of Lil' Maxx collectibles with Lil' Maxx x Transformers! These 3" tall PVC figures all come blind-boxed and will be available HERE on September 16th at 6am PST (ships end of September).