Neo-Fighters Sofubi Mini-figure Series... on Kickstarter now!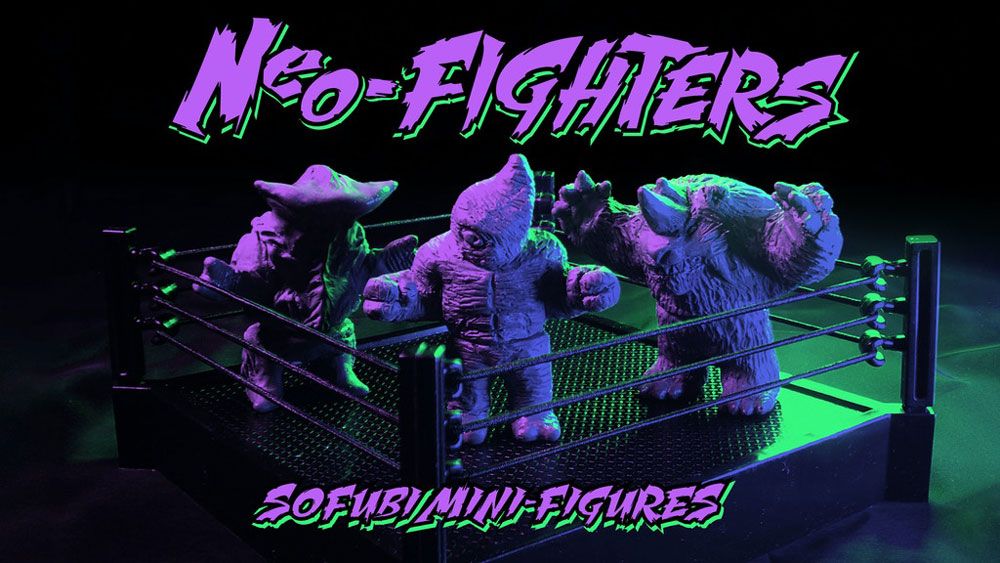 Things are heating up for this year's "
Neo-Fighters Battle City Tournament
;" A wrestling tournament in which a match can break out anytime/anywhere. Teams of three are showing up far and wide to compete to see who will be crowned the winner... will they defeat our Stroll, doutful, but I do believe they have a fighting chance!

New from artist Geoff Maxfield, the Neo-Fighters Sofubi Mini-figure Series is live HERE on Kickstarter! This series plays off of some of Geoff's favorite concepts from sci-fi creatures throughout time, as well as wrestling and classic video games. The figures are hand-sculpted by Geoff and are being produced by MILE HIGH SOFUBI. They are set in a simple but universal pose, with a single articulation point at their waist for creative play and display. As of this post, there are 27 days to go and they are almost 50% funded... so head on over
HERE
right now to help bring this project to life!