Jukebox Vinyl 'COLLECTION 1' International launch!!!
Based in Hong Kong, the folks over at
Jukebox Vinyl
explore and connect with different local and Asia based toy designers... and most recently, sent over some info regarding their new releases along with some upcoming ones as well! Their first campaign drops this Wednesday, August 19th onwards (for 3 consecutive Wednesdays, i.e.Week 1: Aug 19th, Week 2: Aug 26th and Week 3: Sept 2nd).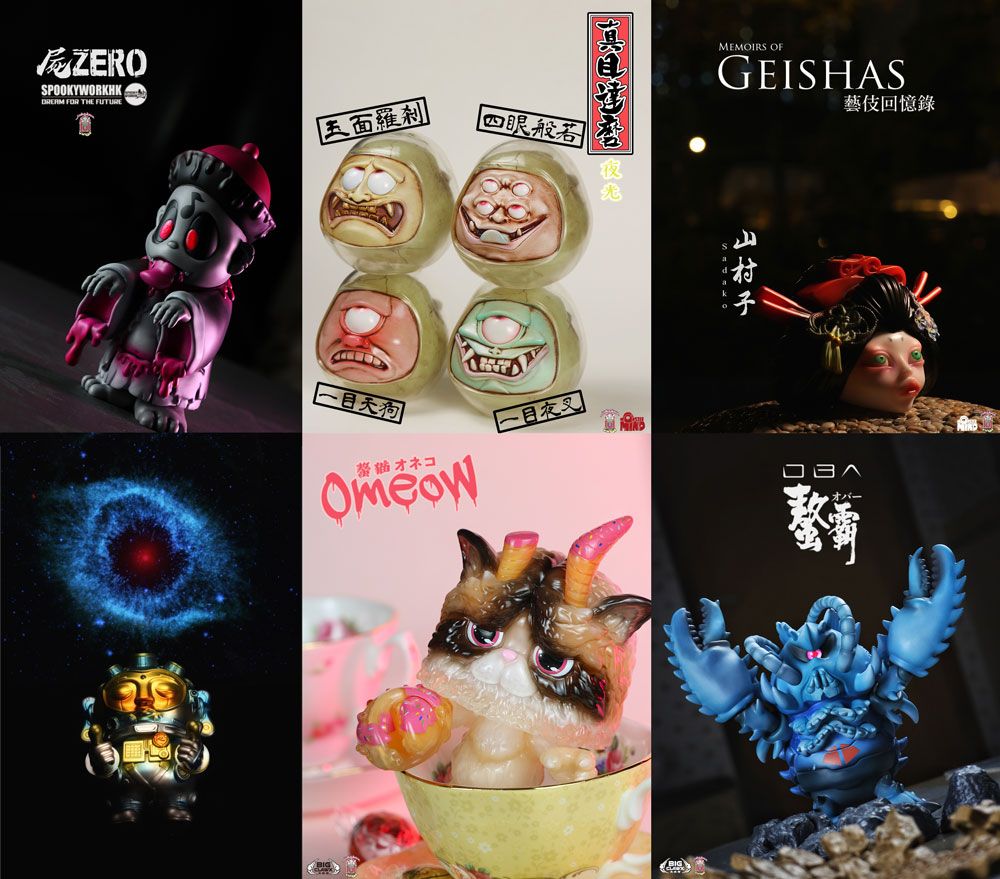 Jukebox Vinyl trys to tell the stories behind toys through their love of the nostalgia... the classic Jukebox and the versatile Designer Toys world. In order to honor that, they would like to introduce 'Collection 1', featuring the art-toys from MonsterMind Production, Obazone, SpookyworkHK and Micbraining. These locally-based and talented artists collaborated with JBV to bring you something different and fun. They are on
Facebook
and
Instagram
... and currently running their own website
HERE
- go check them out!