Lulubell Toys presents: Dark Matter Fetoid from Miscreation Toys!!!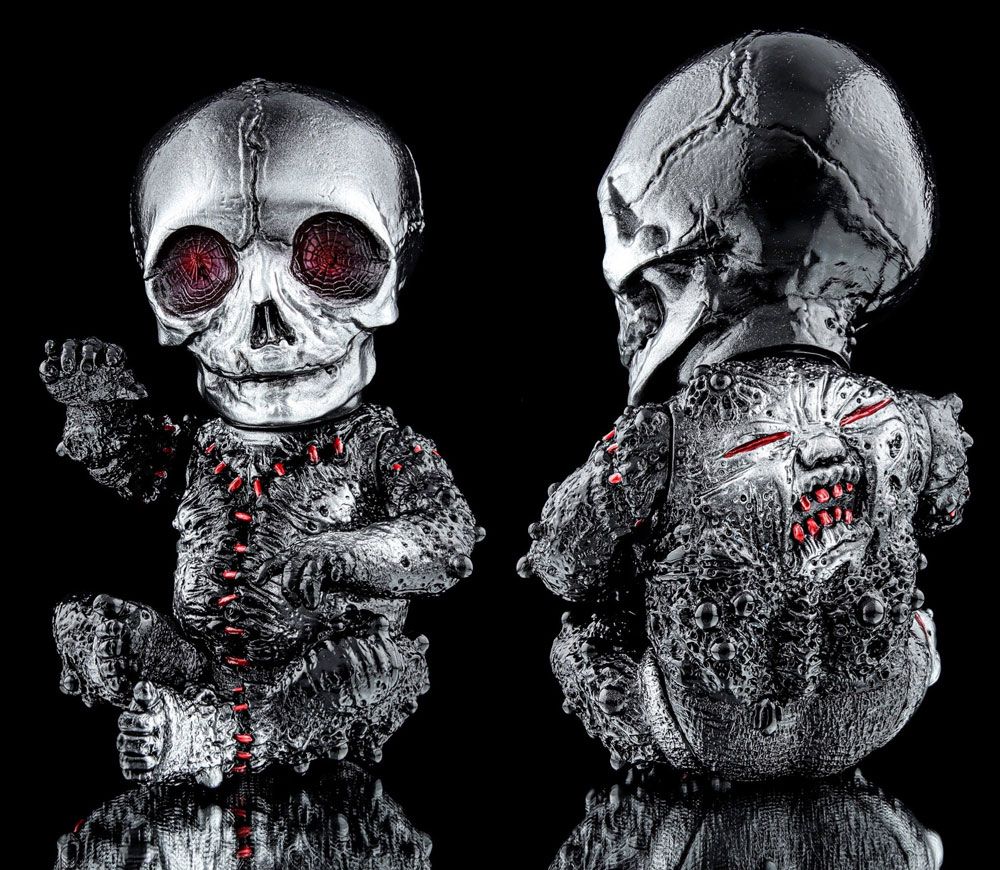 From the macabre mastermind Jeremi Rimel of
Miscreation Toys
comes a new special edition mash-up release: the Dark Matter Fetoid! Dark Matter Fetoid features the new Skellene Head on the classic AZSB body! Thrash Out inspired paint app features black base vinyl with metallic silver and red sprays and hand painted red stitching! Dark Matter Fetoid displays sitting upright or laying down, and is approx. 7"/ 17cm. Pre-order opens
HERE
this Sunday, August 23rd at 10am PST and will close on Sunday, August 30th at 5pm PST or when the order cap of 20 is reached, whichever comes first! Available via a limited made to order pre-order exclusively for $155. Current ETA is Nov 2020, but this is always subject to change. And for those of you itching to paint or wanting a new addition for your black shelf,
Lulubell
will have just 30 unpainted uppainted black (not shown) available to order for $135 as well! Photo magic by Robert Howell/
Manic Images
.