Aleister... Graveyard Growler edition from The Devil's Kaiju announced!!!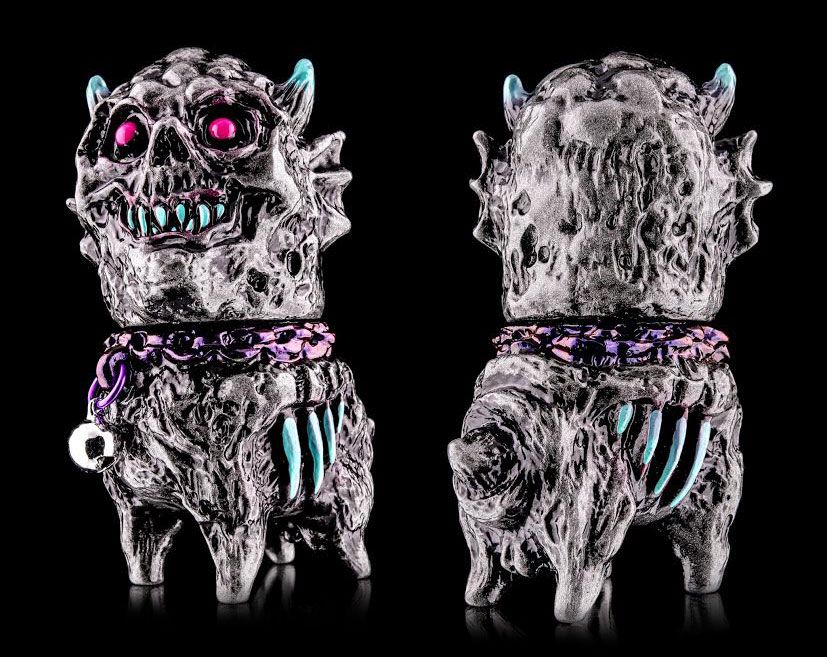 The Graveyard Growler
Aleister
is
HERE
to get the Falloween season started early! The
Graveyard Growler
edition is cast in beautiful grey pearl base vinyl with an all over black rub, finished off with magenta, teal & purple sprays and hand painted detailing. Includes jingle bell collar charm to keep tabs on this sofubi spectre. MAX 1 per person. $50usd + shipping. Aleister is an original design by
The Devil's Kaiju
. Made in sofubi in Japan. Drops
HERE
this Saturday, August 29th at 9am Pacific/4pm GMT exclusively via Lulubell Toys! Photo by Robert Howell /
Manic Images
.