Custom Space Dog by MP Gautheron × Han Ning of AICHIAILE!!!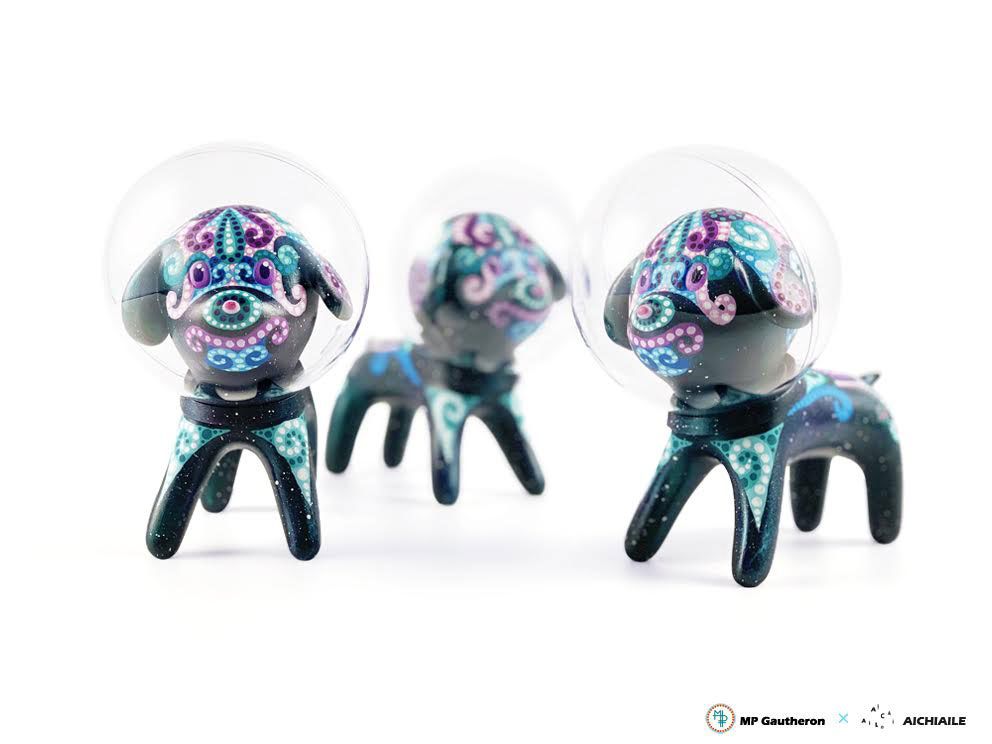 Artist
Han Ning
recently teamed up with
MP Gautheron
to released a run of custom soft vinyl Space Dogs... and like all of MP's work, these turned out fantastic! Standing 5.5" tall, this edition is limited to just 3 pieces and each one has been hand-painted by MP. Retailing for $250 each, if Interested in buying them, send over an email to
aichiaile@sina.com
to let Han know you would like one for your collection!