Paul Kaiju's Gacha Mini Series GACHAFEST 2020 - from Toy Art Gallery - starts Friday!!!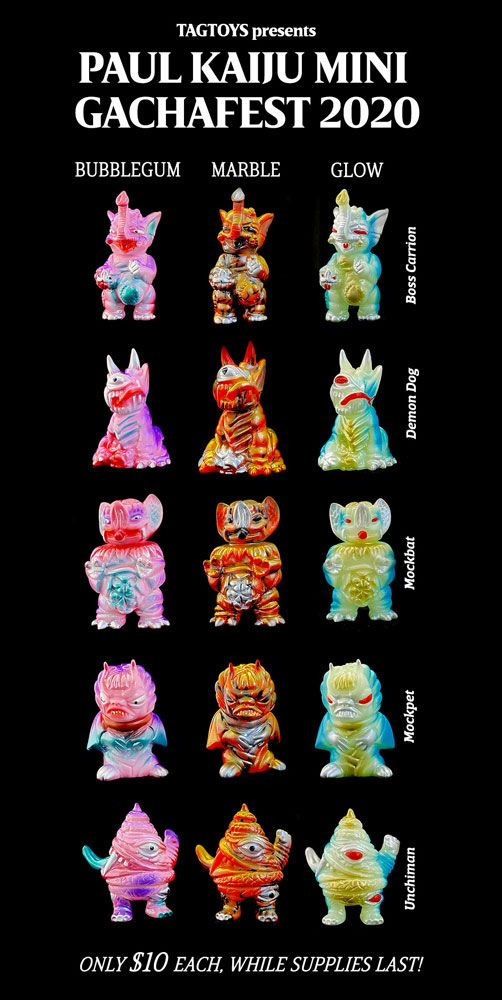 Toy Art Gallery
is proud to present GACHAFEST 2020, starring the Paul Kaiju Mini Gacha Series! The Mini Gacha series features:
Boss Carrion, Unchiman, Mockbat, Demon Dog, and Mockpet
. Each mini stands stands roughly 2" tall with limited articulation. GACHAFEST 2020 brings together several limited run festival releases of these delightful little creatures, and they're specially priced at only $10 apiece! This will kick off
HERE
this coming Friday, May 8th at 12Noon PST... don't miss out!