Bobo Fate: Game of Death from Karmieh Toy Design... now sold out!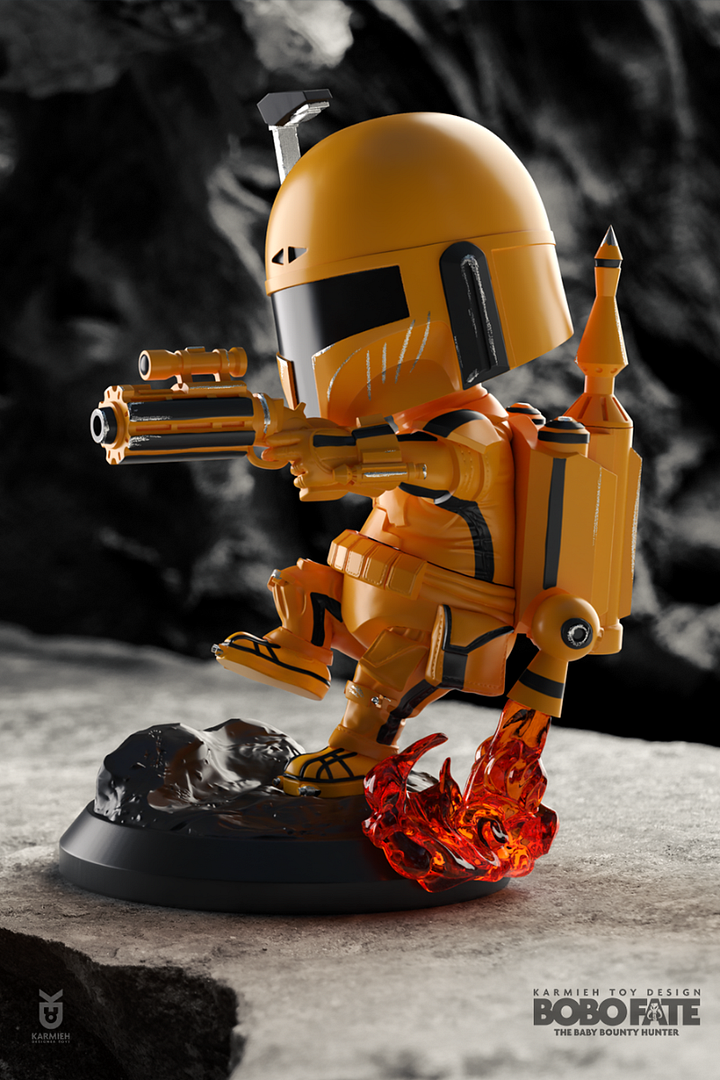 If you slept on this release today, you missed out, pretty much like everyone else around the world... After he escaped the Sarlacc with just a few scratches, he traveled to a galaxy really far away to get trained under the great dragon master Lee Jun... the perfect mixture of Star Wars and Bruce Lee, the new Bobo Fate: Game of Death edition from
Karmieh Toy Design
was limited to just 10 pieces and sold out in minutes for $299 a pop! This 7" tall hand cast resin figure looks sooo cool... kudos to those who were able to snag them up - be sure to keep up to date on drops from Karmieh, visit the site
HERE
to sign up for the newsletter!