Clutter x Czee13 - Canzee: Cookie Cat Crew 'Tony the Tiger' edition available now!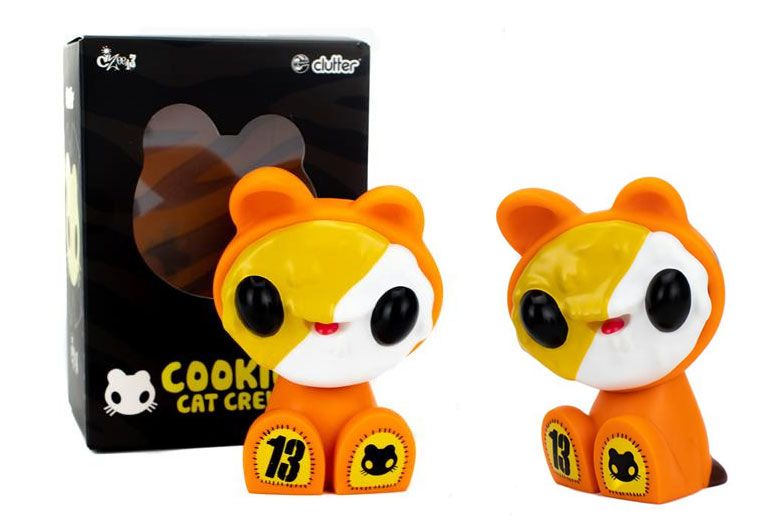 Meet the newest member of the Canzee family - the Cookie Cat Crew! This new figure, created by
Czee13
and produced by
Clutter
, features the same adorable Canzee body with a delicious new head-sculpt and kitty-cat onesie! Sitting at approximately 5" tall with a poseable head, you are sure to love this new addition to the crew! The first colorway, lovingly called Tony the Tiger (orange version, of course), is available
HERE
right now... this colorway is limited to 100 pieces in TOTAL - only one per customer, and at $65 a pop, they will not last long!