Mighty Jaxx presents: Radar Rat!!!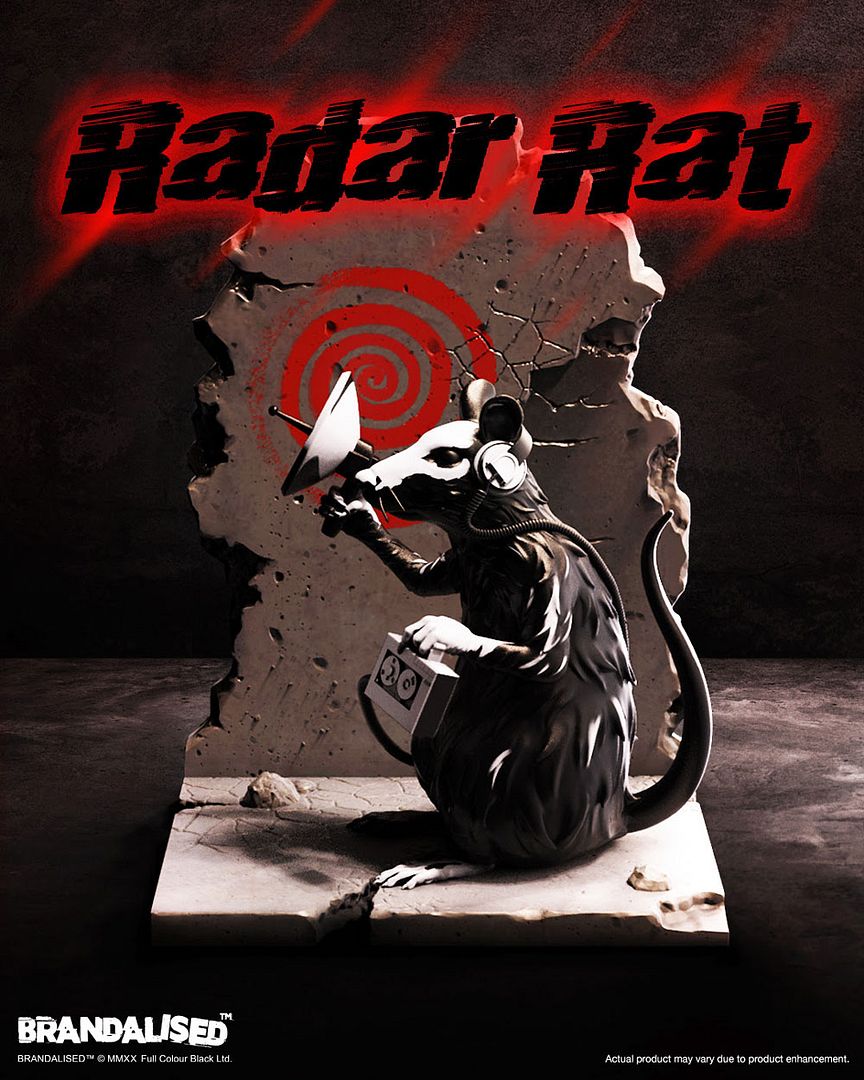 New from
Mighty Jaxx
and officially licensed by BRANDALISED™ © MMXX Full Color Black Ltd., Radar Rat stands on its hind legs, wearing headphones and holding a tape recorder in one hand, and a sonic radar in the other. Behind him, a red spiral. He appears to be listening intently to the world around him - seemingly commenting on the ever increasing presence of surveillance equipment in cities. The wall, standing 9.5" tall while the rat is 6" tall, this polystone resin figure will release
HERE
via pre-order this coming Saturday, February 22nd at 6am PST for $359 a pop and will ships Q3 of 2020!