Martian Toys presents: Abominable Snow Cone GRAPE edition from Jason Limon!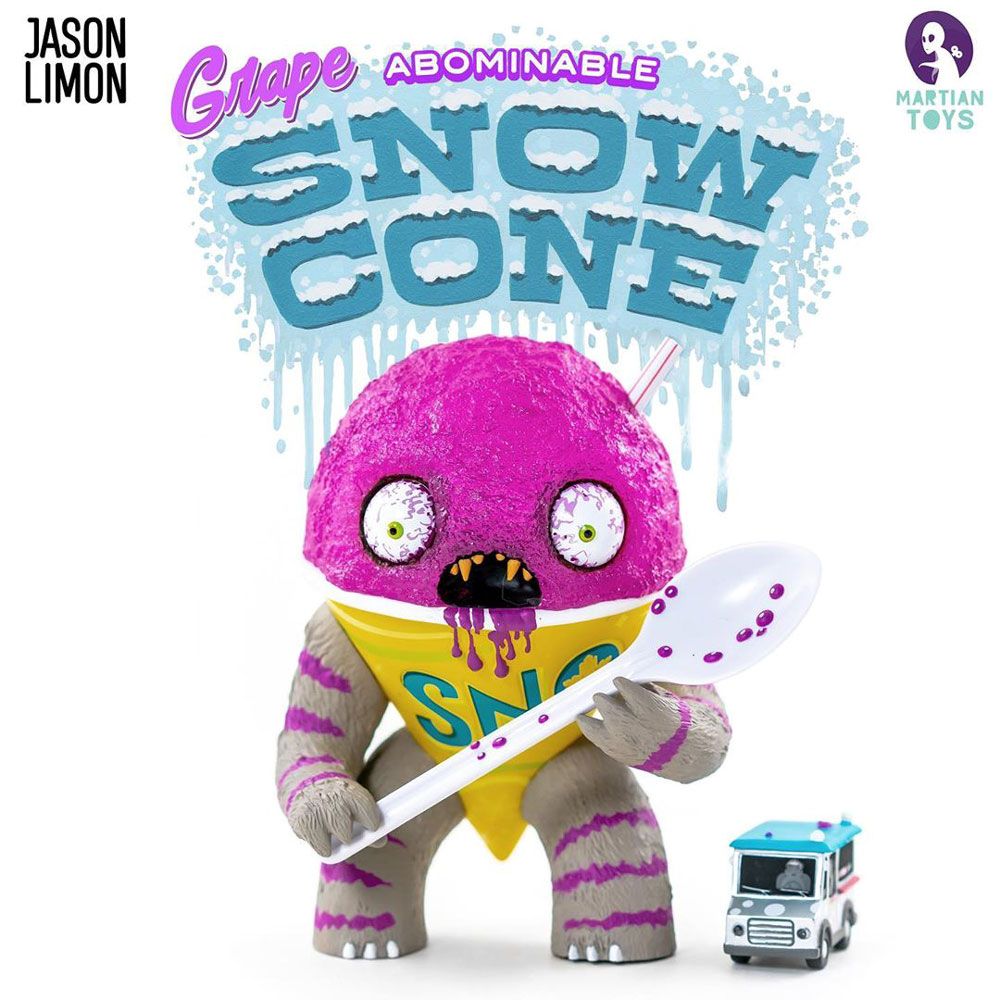 SUMMER ISN'T OVER! Grape Abominable Snow Cone was spotted ravaging the shore and carnivals all over the East Coast and is coming for your pool party! The third flavor in the second series from
Martian Toys
is a doozie and will look great completing the rainbow for those complete collectors. The Abominable Snow Cone is the 3D manifestation of artist, Jason Limon's Cryptidbits series painting by the same name. Imagine a 50 foot Snow Cone monster loose on your neighborhood streets chasing after the ice cream man who imprisoned him in a icy hell for years. This GRAPE monster is ready to exact revenge on all those bratty kids who bit into his smaller brethren!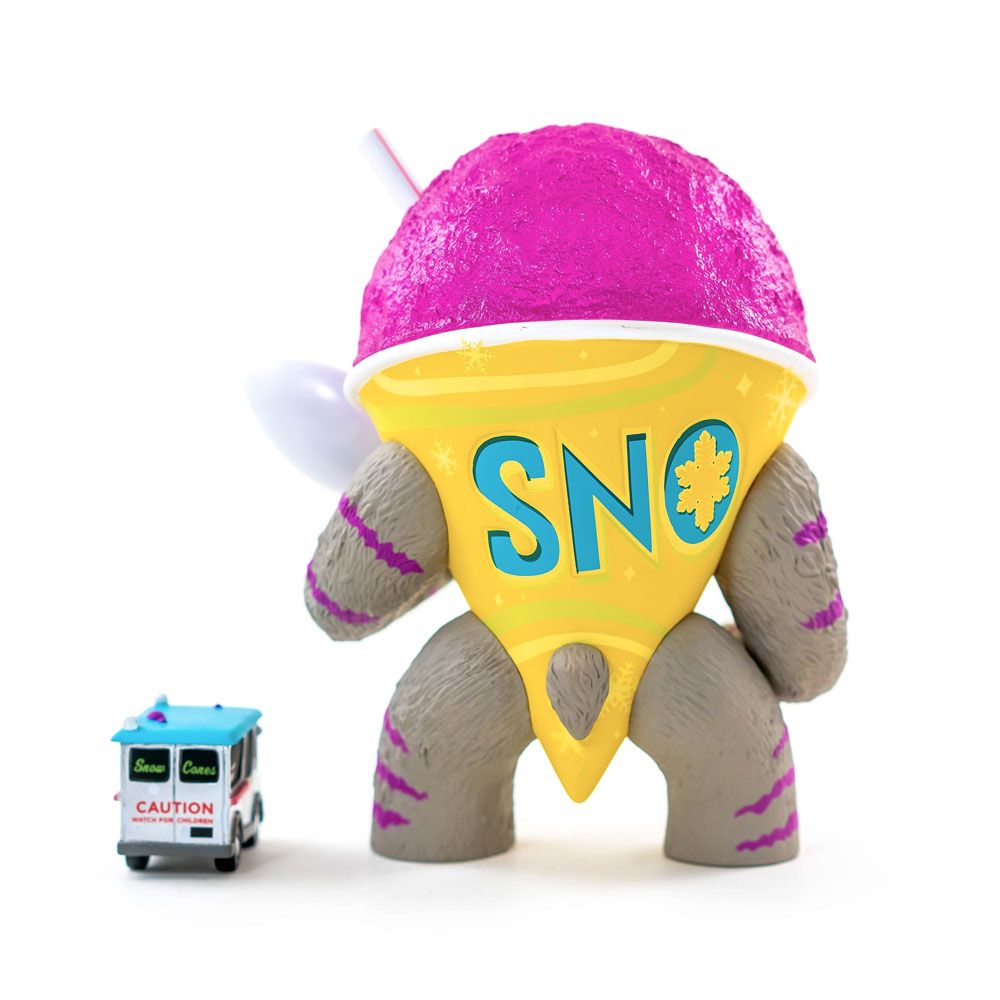 The Abominable Snowcone is a 3 piece set: a 7 1/4 inch tall Snowcone Monster, a 2 inch ice cream truck and a handy spoon ready to serve up some icy menace. Comes packed in a blister pack inside a box that designed by Jason Limon. Snag one of these beauties up online
HERE
and in-store at Mothership Toy Gallery in Philadelphia this Friday, August 30th at 9am PST for around $125 a pop!!!