Le Magasin x Sushi L.A. collab... releasing soon!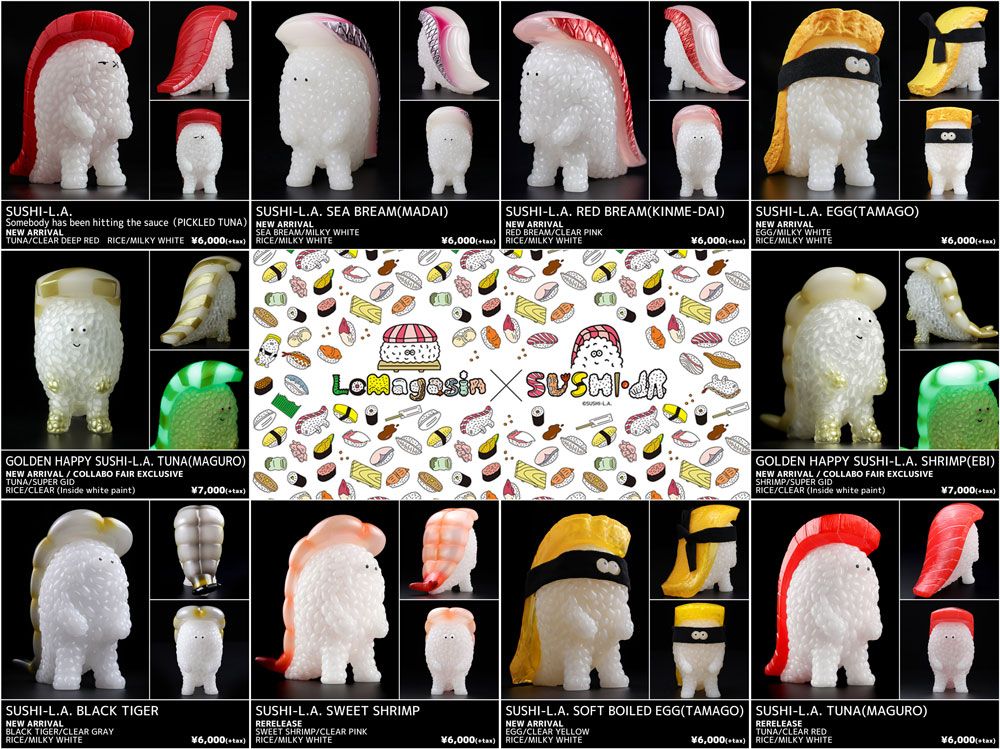 Fashion Brand Shop
Le Magasin
and Japanese toy brand Sentinel are teaming up to launch a fresh new collection of exclusive Sushi L.A. products... and hot damn are there some awesome releases! Fresh new vinyl drops plus many other goods featuring Sushi L.A. - the adorable Sushi Kaiju - are not only being sold at Le Magasin shops in Japan, but are also now available for purchase from overseas. There are many new products available for the very first time, so don't miss this chance! This is all going down
HERE
on September 1st at 12 JST!