Mighty Jaxx presents: Hambuddha (Celadon Edition) by Tik Ka From East!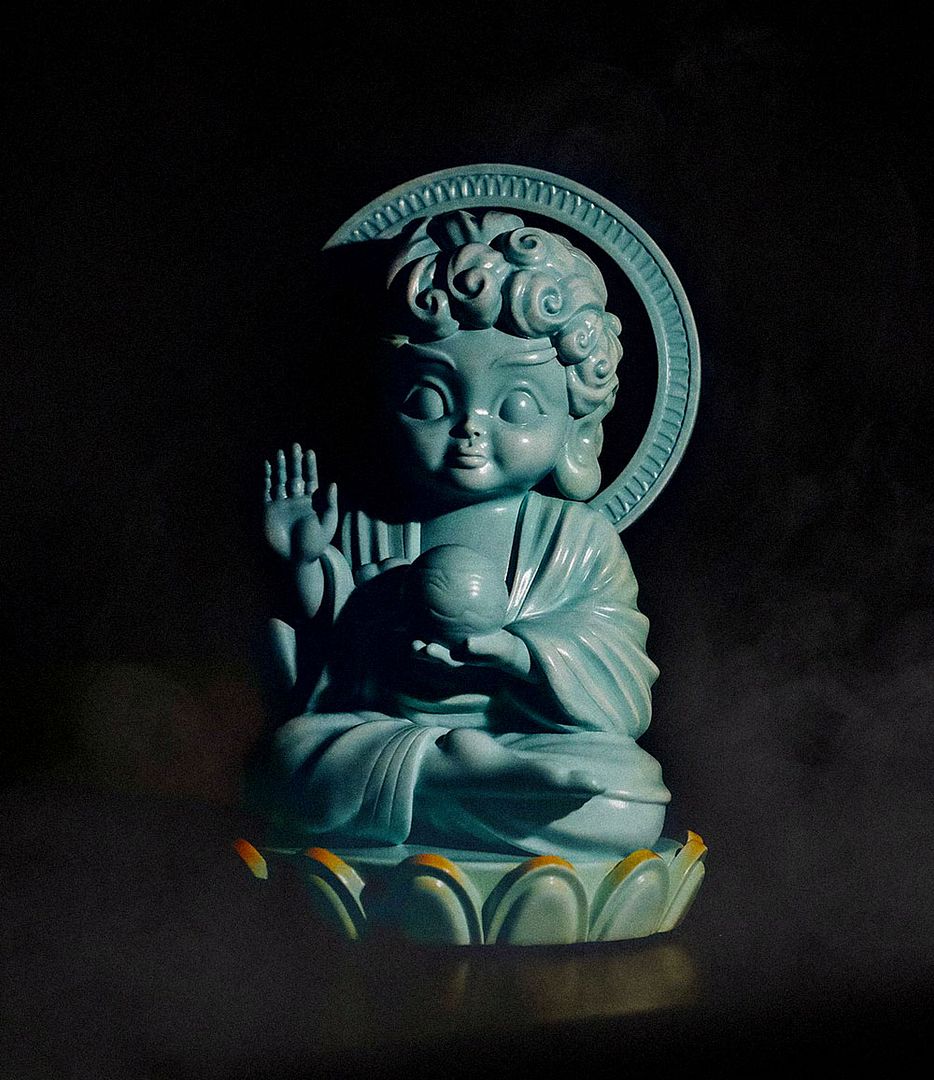 Some like it fast, some like it slow-cooked. Some like Western-style, some prefer Oriental delights. Food provides salvation, and brings moments of pure-bliss to foodies at least three times a day. Let food be delivered, and let food deliver you from misery. So no matter rain or shine, think – what's your... take-away? New from
Mighty Jaxx
... the
Hambuddha graces the earth with his glorious presence once more, in a brand new Celadon colorway
. Taking on a minimal and classy appearance, Hambuddha Celadon is inspired by the art of ceramics, the traditional way of serving food in Hambuddha's home land. A fast-food advocate, he preserves an imperishable burger in his hand. Legend has it that the burger doesn't rot. Ever. Try it. Standing 8" tall, this will be limited to 200 pieces worldwide and will be releasing
HERE
this Saturday, the 13th of July at 6am PST for $169 a pop... in hand and ready to ship, so get ready!