Mighty Jaxx presents: I Donut Care (Champagne Edition) by Abell Octovan!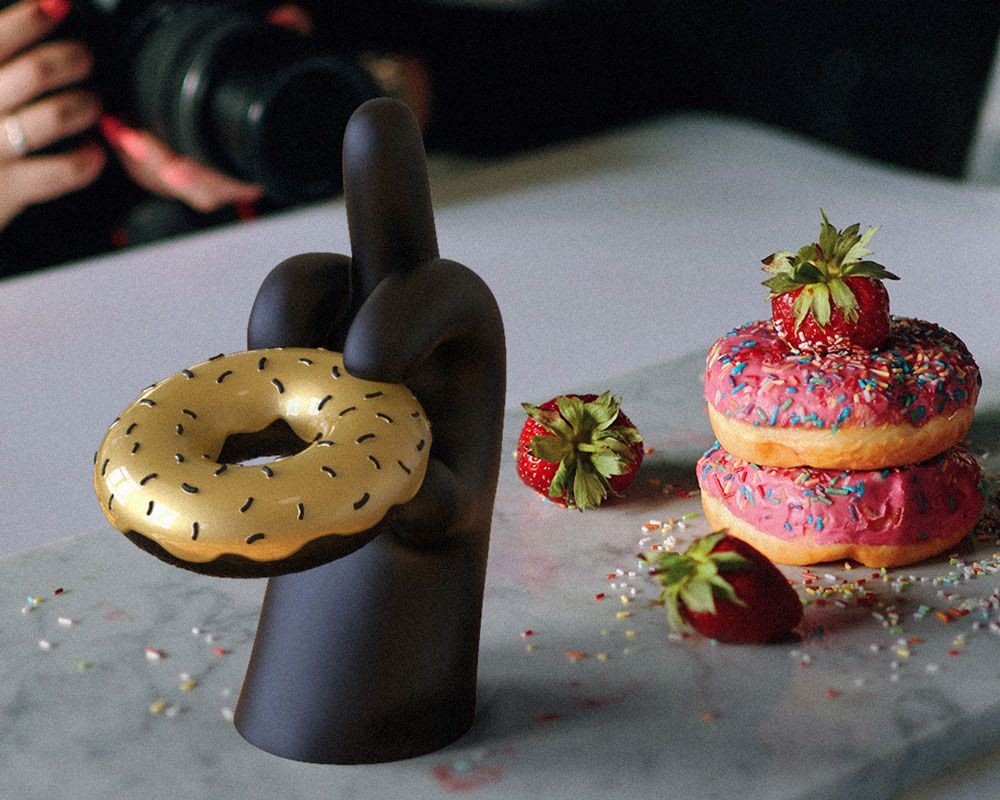 Caramel Donuts? Nah. Maple Bacon Donuts? Nah. What about Champagne Donuts? Heck yes... that's just what the second variant of I Donut Care is bringing! New from
Mighty Jaxx
and artist
Abell Octovan
, the golden glazed champagne donut is something you never knew you needed. Life got you down? Treat yourself to a tasty and sophisticated treat. Moment on the lips, a lifetime on the hips they say? Flash 'em your finger and give less of a care, sometimes a champagne donut is just what you need. Standing at 8" tall, the vinyl collectible is decked out in a classy black and gold combination. Flip off the naysayers and take a snazzy stand with
I Donut Care (Champagne Edition)
. You gotta treat yourself! Releasing
HERE
this Saturday, May 25th at 6am PST via pre-order for $129 a pop... expect them to roll out Q4 2019!