Tenacious Toys Five Points Fest Exclusive Blue Work Dog Vinyl Figure by Vincent Scala!!!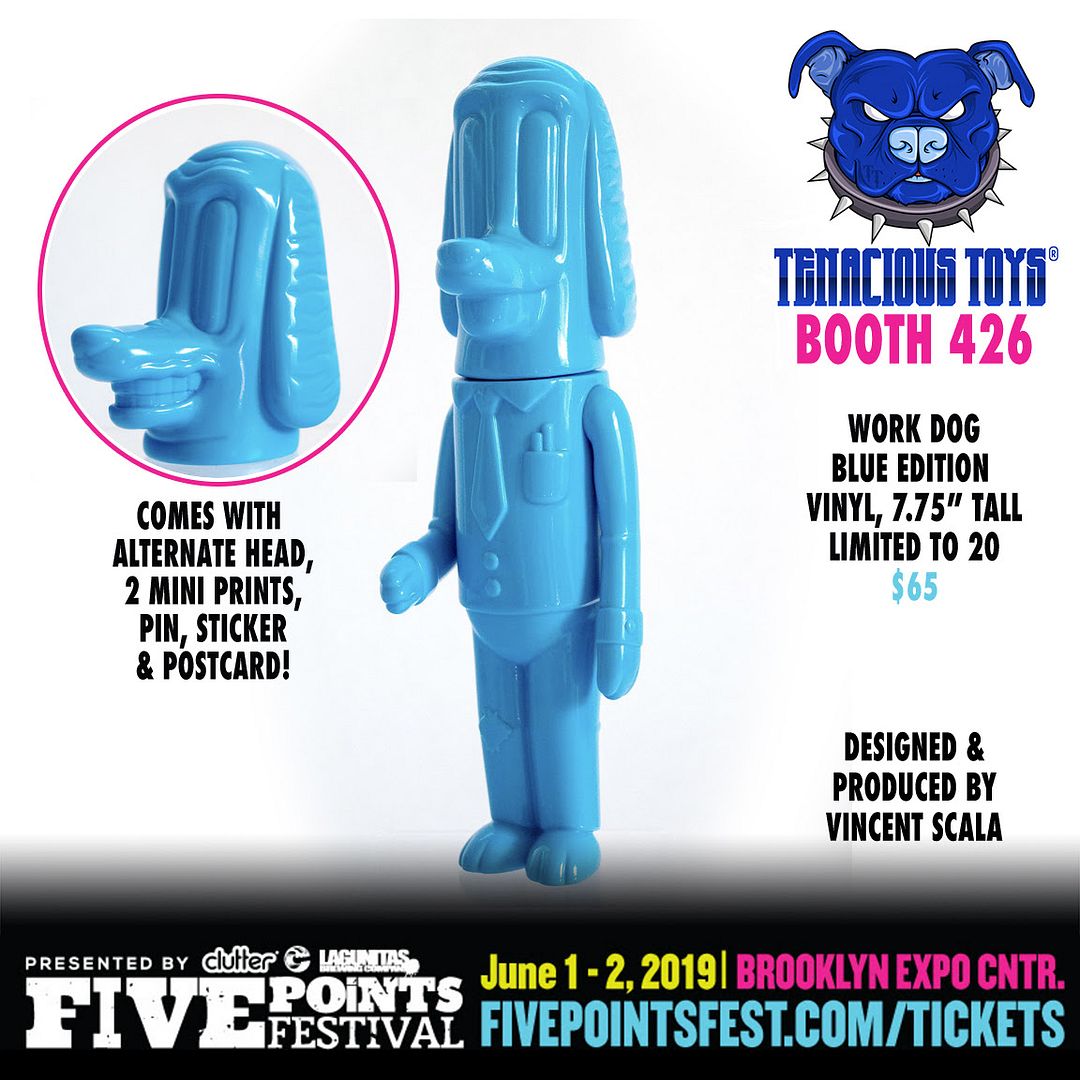 Tenacious Toys
is continuing to support independent toy producers at Five Points Fest with the release of an exclusive blue colorway of the
Work Dog
figure by Vincent Scala. Work Dog is a 7.75" tall vinyl figure which Vincent Kickstarted recently. He writes: "
Work Dog started as a simple comic strip that I kept going back to create more of. As a professional designer, my road has not been a glorious box of crayons and unicorns. I have had to put up with piles of corporate bull$!@# as well as office politics and nonsense. I not only created Work Dog, I have lived it, as I am sure many of you out there have as well!
" Tenacious Toys had Vincent produce very small exclusive run of 20 blue Work Dogs, which will come packaged with a second alternate head, a pin, sticker and mini prints, all for just $65. They are available only at the Tenacious Toys/ The 3D Hero booth #426, located right at the entrance to the convention floor. Any products from booths 425 & 426, exclusive or otherwise, that are left over at the end of Five Points will be made available for purchase promptly on June 4th on the Five Points page on
TenaciousToys.com
.