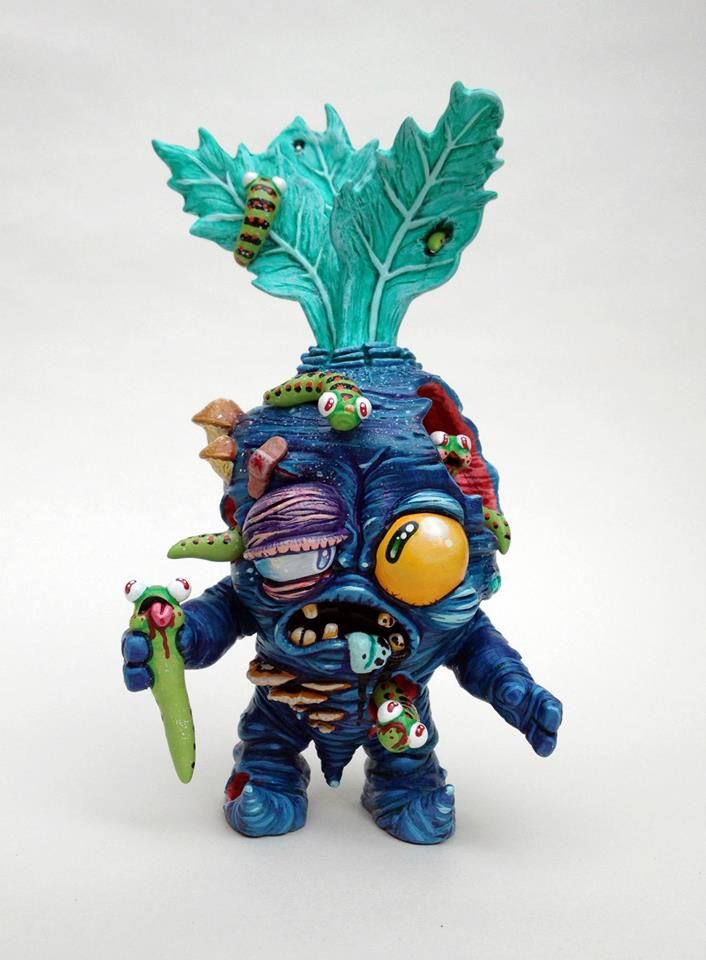 "They're coming to get you, Barbara" might be the most iconic line from a movie about brain-eaters, but in
PJ Constable
's world the Barbara in question would have to be a Deadbeet and there aren't zombies… only hungry, hungry caterpillars! Titled "Curse of the Caterpillars," this customized 7.5-inch tall sofubi Deadbeet was made for the upcoming
Toy Art Gallery
group show specific to the
Scott Tolleson
designed platform! And while Constable's Deadbeet might look the worse for wear, his eyes going all willy-nilly and his tongues hanging out, the real 'heroes' of this piece are the hand-sculpted caterpillars, each of which has a completely unique expression and body language. Absolutely brilliant work.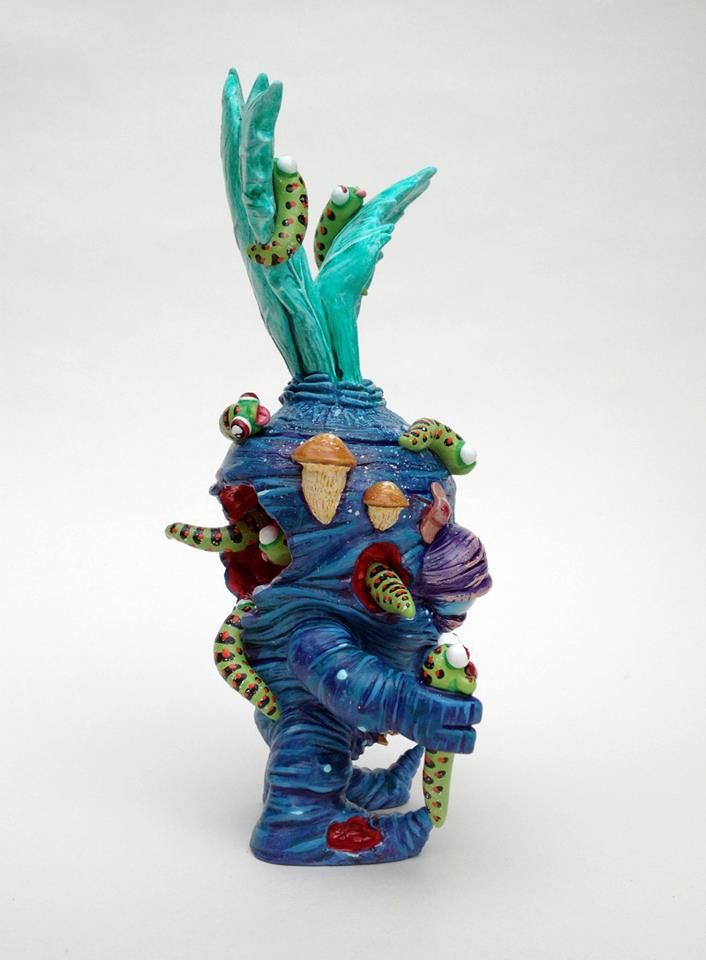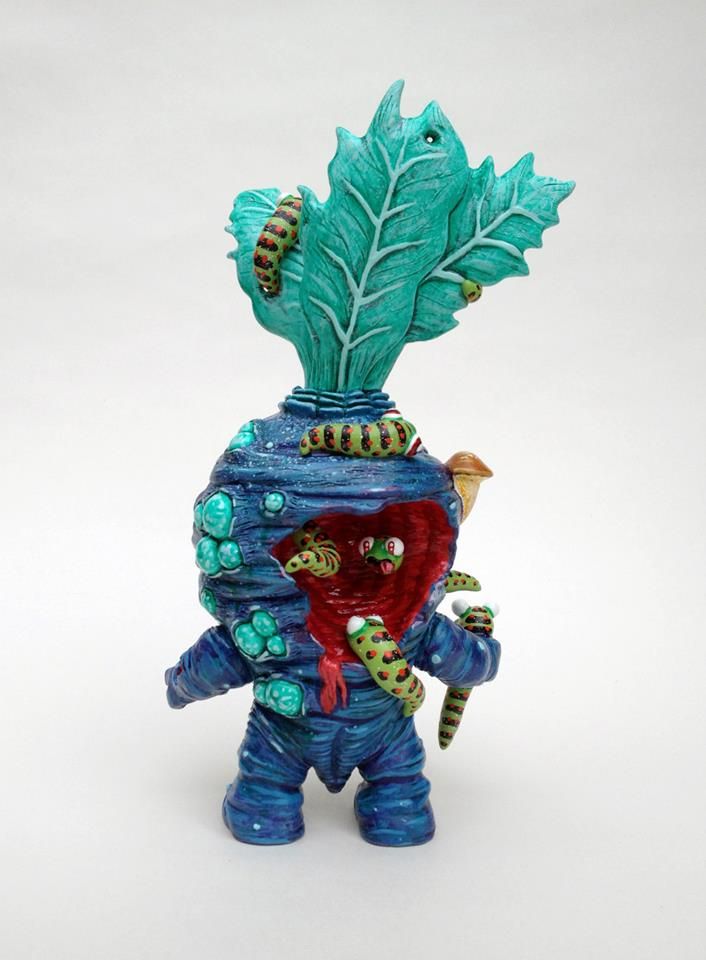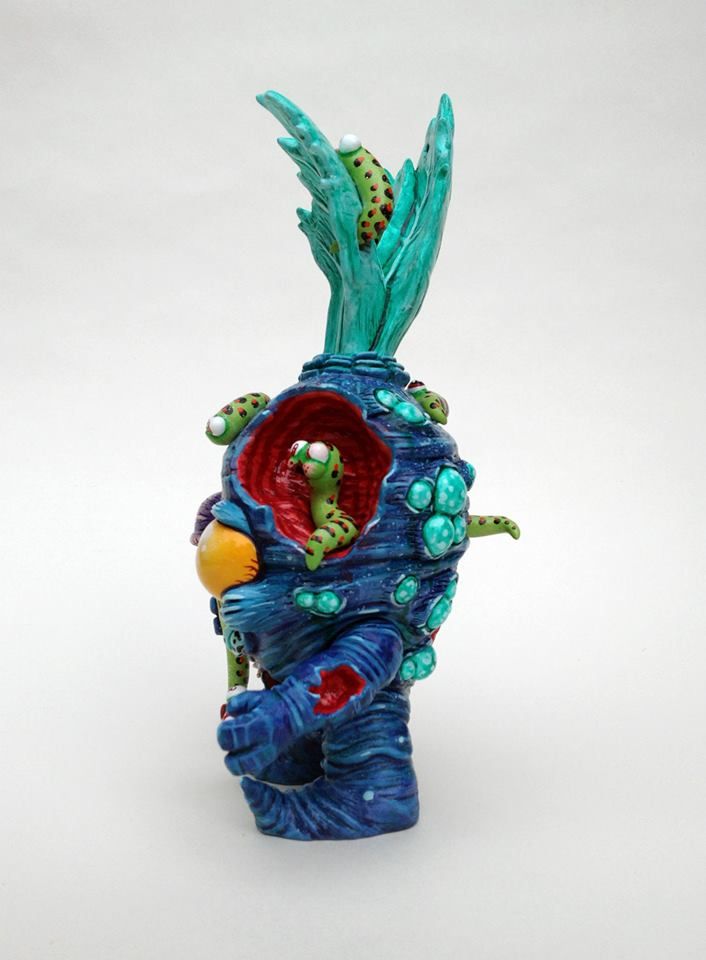 The Deadbeet Group Custom Show will open on June 29th, 2013 at
Toy Art Gallery
, 7571 Melrose Ave., Hollywood, CA 90046.