CONTEST for Retroband's MABA MEATS in an Exclusive Colorway!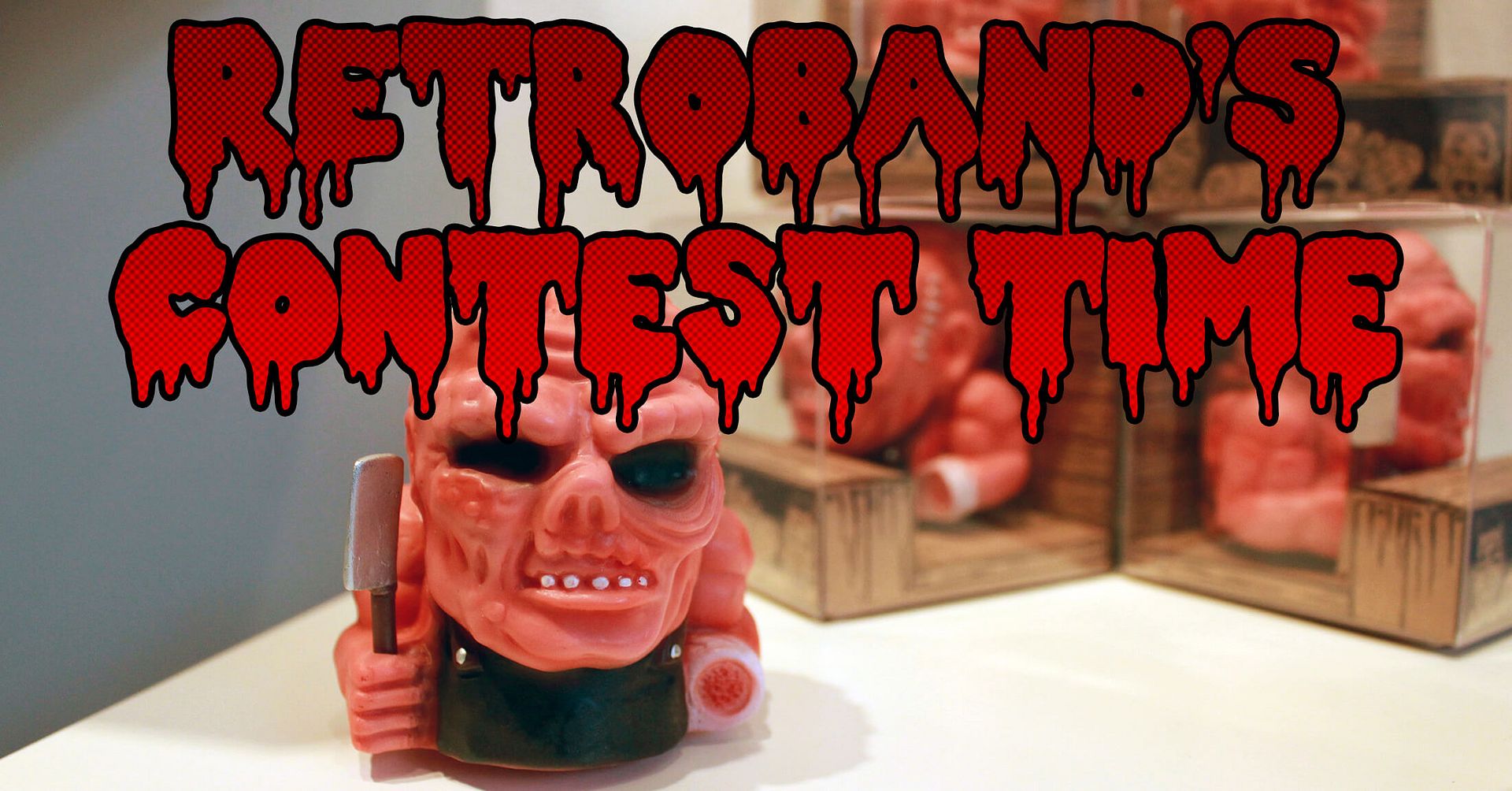 Hello there. My name is
Nick Curtis
, perhaps you know me, perhaps you don't. Up until about a year ago, I was a staple of the SpankyStokes writing team. But I hung up my keyboard around these parts to focus on
CoART Magazine
, a venture founded by my wife and myself, which recently expanded into
CoART Publications
. We just published our first art book, "
MEATS by Retroband
," which
Spanky himself did a video review of
. But what does this all have to do with a contest from
Aaron "Retroband" Moreno
? As the subject of the book, Aaron fell in love with one of the photos that my wife took of my father to promote the book, so he thought it would be fun to have his fans recreate that photo. And for those that do this, TEN lucky winners (chosen at random) will receive an EXCLUSIVE colorway of Retroband's new "MABA MEATS" figure as a reward (the first "MABA MEATS" colorway is pictured above, this will be the second).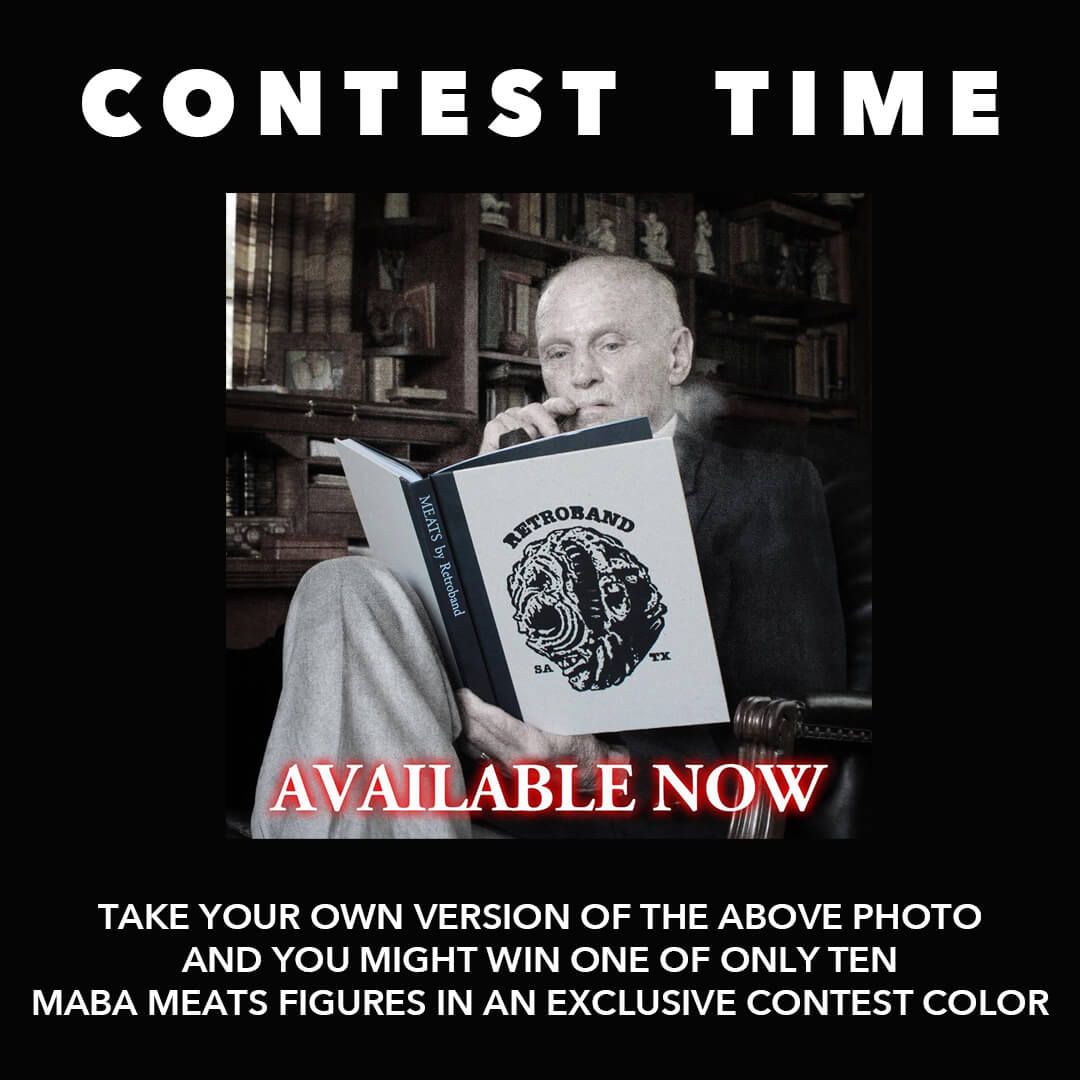 The contest has already started and will run through the end of Halloween night (Oct. 31, 2019), the winners announced early in November. To enter, people just have to take a photo that recreates the above promo shot and post it on their Instagram feed with the hashtag #MEATSbyRetrobandContest. That's it! Accuracy in recreating the photo doesn't matter, but every entry
MUST
be an actual photo taken by the person and it
MUST
include a picture of their own copy of the "MEATS by Retroband" art book, which
can be bought right now from coartbooks.com
.