CoART Books presents: MEATS by Retroband - review of this awesome hardcover book!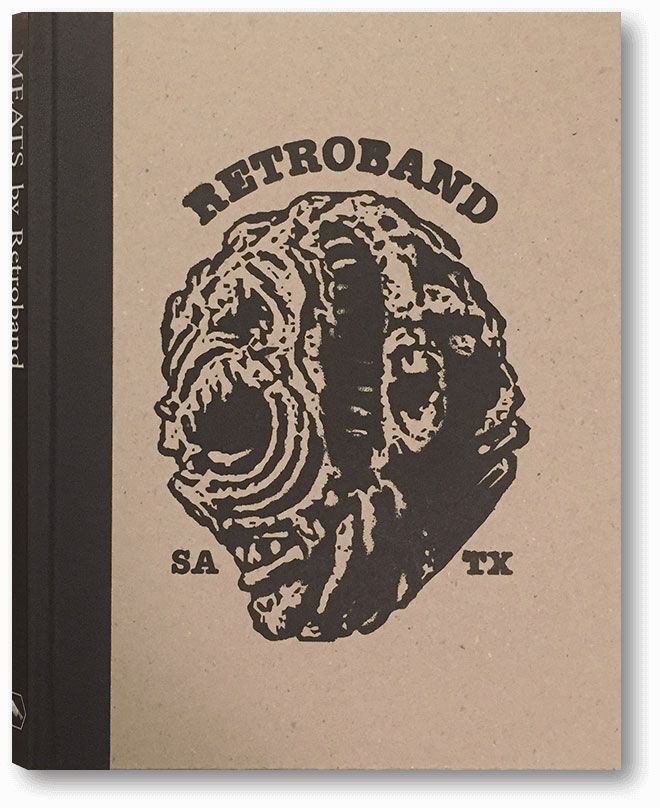 Another review we were fortunate enough to take part in... and this one is a book for ALL Designer Toy fans/collectors out there - MEATS from
CoART Books
and
Retroband
! Already an accomplished painter and muralist, Aaron Moreno embarked on a sculptural journey in 2013. Assuming the alias Retroband, he decided to reclaim the 'fun' in his fine art, beginning with handmade and hand-painted 'action figures' inspired by the cult films he loved. Receiving acclaim for this direction, he quickly evolved to the next logical progression: his own completely original form, one titled MEATS.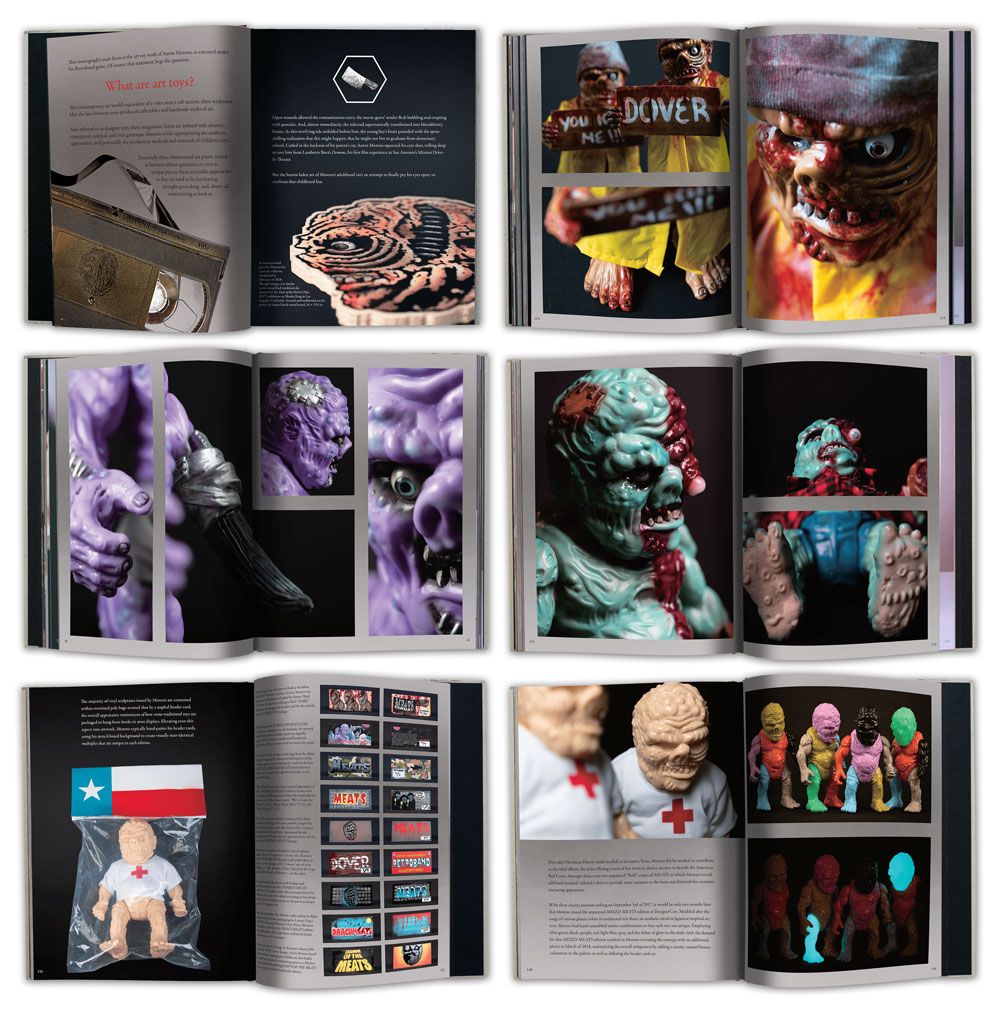 Part biography and part catalog, this monograph explores everything from MEATS' 2015 debut through to its mid-2018 issuings, each hand-painted piece or edition — culled from the world-class collection of
Gary Schaeffer
— is detailed mainly through never-before-published photographs by award-winning photographer
Bryan Sargent
. Rounding out this collection of over 250 images are some of artist Aaron Moreno's pre- and early Retroband works, several GRISTLE editions, unpainted MEATS versions, header card art, behind-the-scenes studio pictures, original sculpt shots, and numerous insights derived from over nine hours of interviews with Moreno, all to provide you with truly privileged access to this artist's story. This volume, limited to 1,500 copies worldwide, is quarter-bound with a black Efalin New-Linen spine and specially silk-screened Muda Chipboard covers, the interior pages reproducing Moreno's art on the highest standard of archival-quality paper. This book is truly impressive and please take some time to watch the video above for an in-depth look at it, but not all, that's where you need to head on over
HERE
right now to snag one up for yourself - Hardcover, 8.5625" X 10.8125", 154 numbered pages • $50!