Mighty Jaxx presents: Vomit Kid (Fast Food Pink) by OKEH!!!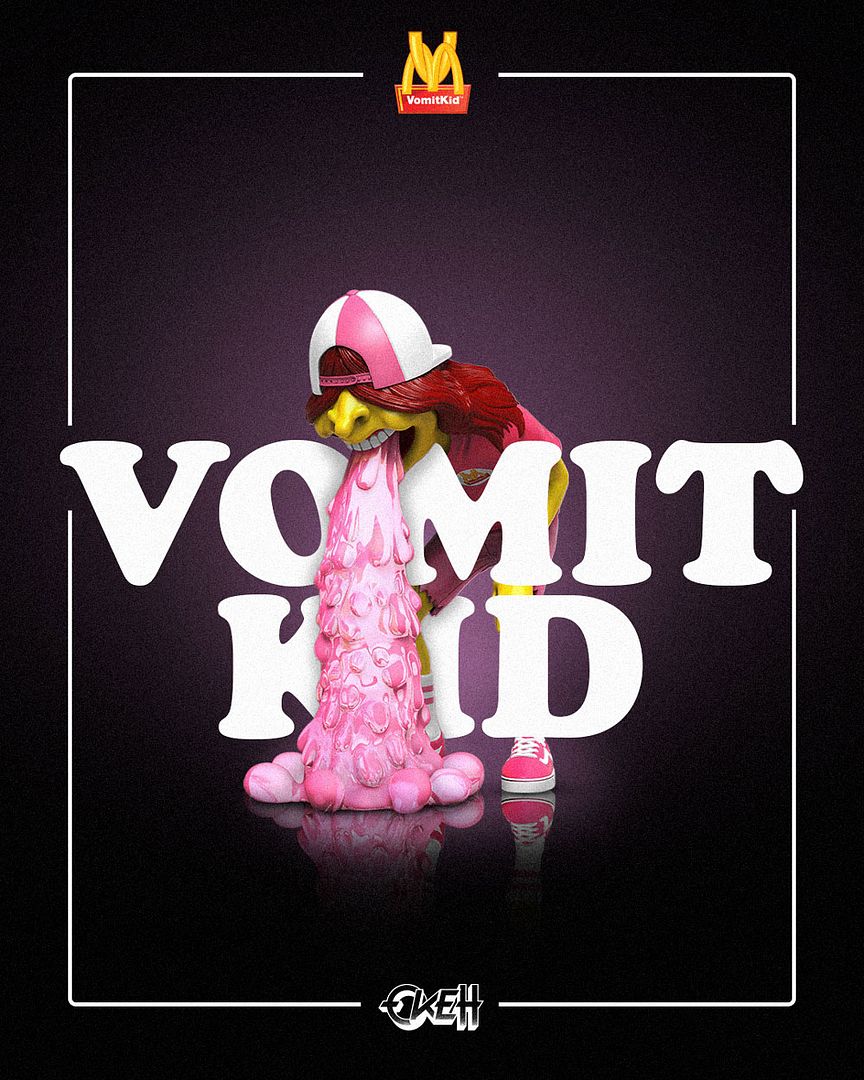 Bleagh, sick! Have you ever eaten so much junk food that you wanna throw it all up? That is what Vomit Kid is about – a need for all the filth and unpleasantries in us to be expelled completely! A truly cleansing experience! In a pink and yellow theme, Vomit Kid (Fast Food Pink) reminds us of a familiar fast-food restaurant mascot. He is painted banana-milkshake-yellow with clown-like nose and lips, and greasy-red hair to complete the look. Watch out for that blast of vomit! This time, his vomit is a pink gush, tying in with the concept of getting rid of all the oily junk that he has in his body! Vomit Kid (Fast Food Pink) from
Mighty Jaxx
stands at 8", is made of vinyl, and comes with an iron-on patch to match. This is a must-have for all Vomit Kid lovers! You gotta be lovin' it! Snag one up
HERE
this Saturday, October 5th at 6am SPT for $119 a pop (Pre-Order, Ships Q1 2020).