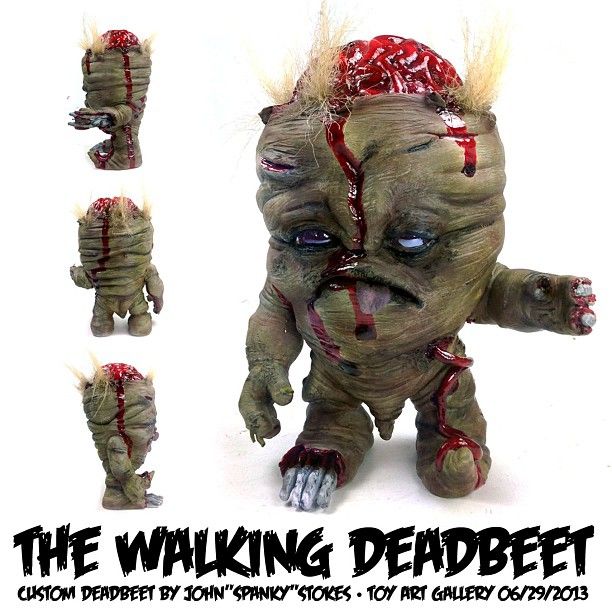 With a blank white stare and several protruding bones exposed, our own
John "Spanky" Stokes
shares his blood coated custom for the upcoming
Toy Art Gallery
group show specific to the 7.5-inch tall sofubi Deadbeet platform!
-360 preview pre-hair-
The massively exposed brain is a wonderful touch, as are the fibrous tufts exuding from the cranial cut, but there are a lot of small details one might easily miss as well… such as the fact that the tradition Deadbeet bandage has been replaced with a gaping wound! Naming the piece "The Walking Deadbeet" is just icing on an already delicious (though rotten looking) cake. The Deadbeet Group Custom Show will open on June 29th, 2013 at Toy Art Gallery, 7571 Melrose Ave., Hollywood, CA 90046.