Aww, this came out beautifully! Back in January we got
our first whiff
of
Chris Ryniak's
debut painted Stinky Ginger sofubi from
Tomenosuke + Circus Posterus
, dubbed
'Pickled Ginger'
. At that point, the partnership was still deciding between opaque or transparent vinyl as both versions looked great. Fast-forward to now and we have the verdict:
transparent pink vinyl WITH an opaque pink fade
on her gnarly noggin. Huzzah! Balance is restored, advocates of either style can collectively rejoice and T+CP delivers yet another cracking sofubi release!
An official drop date is still forthcoming, but I wouldn't be surprised if her cranky butt makes an appearance at
Stranger Factory
next month for
Migration
. It's pure speculation, but considering they're already in production at
Obitsu
, it's a possibility. Like all of T+CP's painted releases,
Pickled Ginger
will be an edition of
120 pieces
halved between
Circus Posterus
(North American collectors) and
Tomenosuke-syoten
(International collectors), but for slightly cheaper at
$89
. Additional release details to come!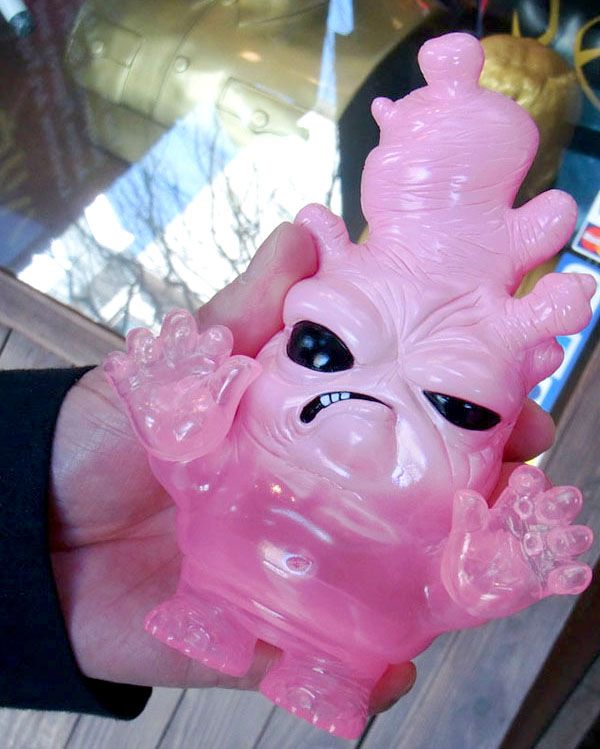 (pics and info courtesy the CP blog)