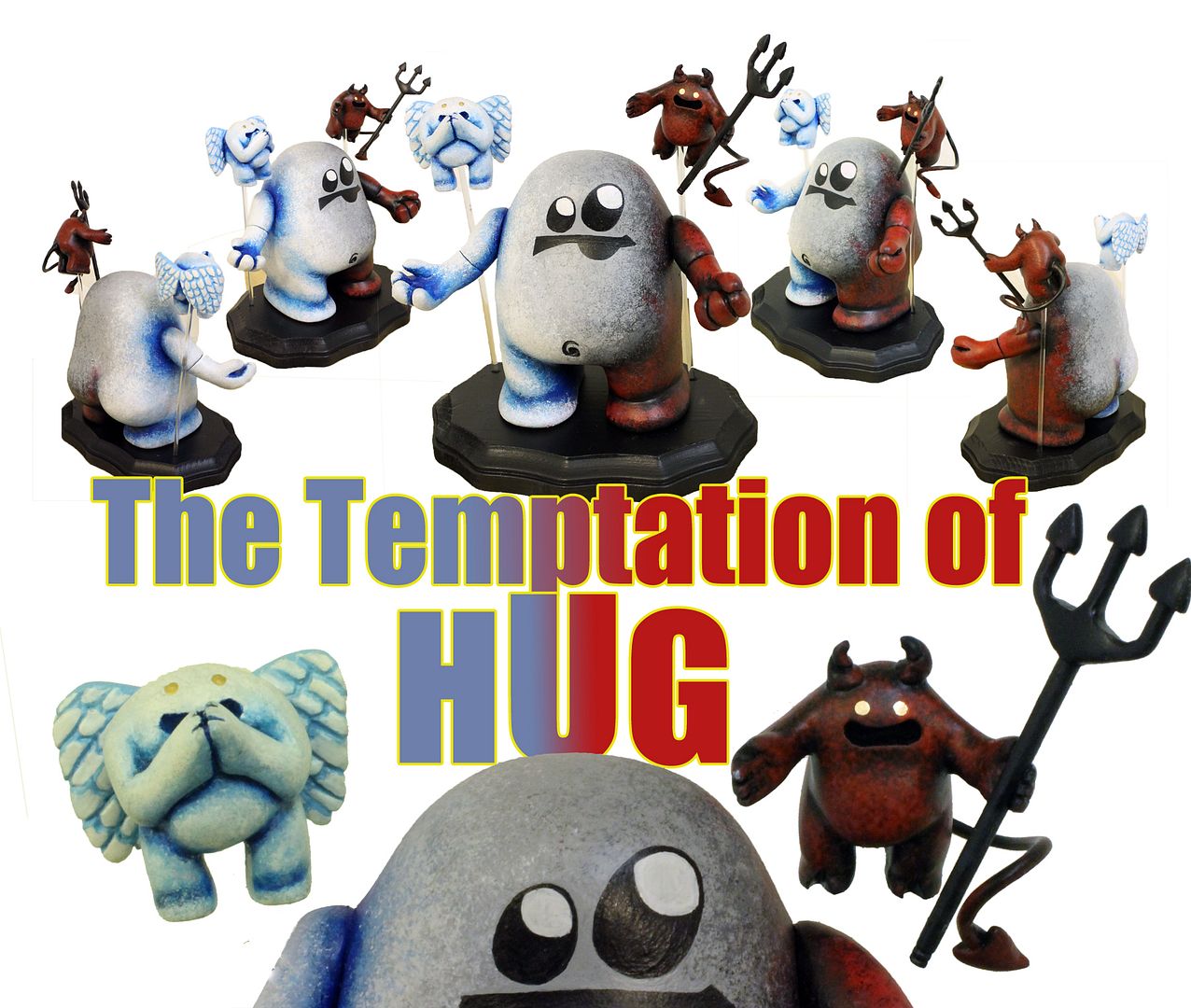 Blamo Toys
collaborator
Mikie Graham
unveals his "The Temptation of Hug" piece, which is his contribution to the custom "Hug" show at
Toy Art Gallery
. Done with Graham's usually sense of humor, he crafted a completely original 6-inch tall 'Mega Hug' that was to scale with the normal Hug figures… and then he placed two hovering hugs — an angel and a devil — upon the Mega Hug's shoulders. While not the most original joke, the craftsmanship is superb… including four points of articulation in the unique Mega Hug's arms!
"
Blamo Toys HUG Custom Group Show
" opens on Saturday, December 15th from 7-10pm and runs through December 30th, 2012 at
Toy Art Gallery
's showroom located at 7571 Melrose Ave., Hollywood, CA 90046.