DRAC VON PIRE resin art multiple from Emilio Subirá of Sickemil!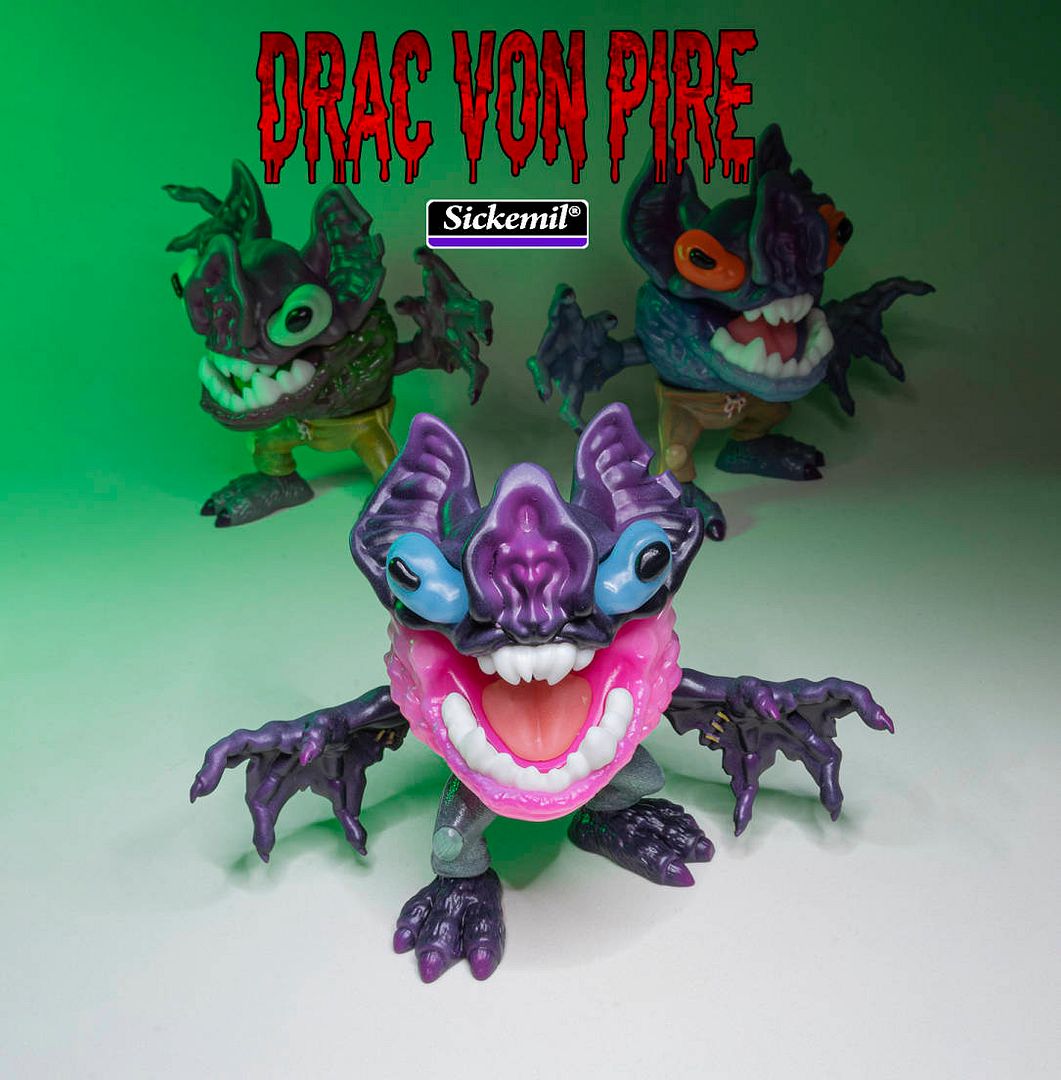 Emilio Subirá
of
Sickemil
is excited to announce the release of his newest figure... "Drac von pire"! This resin toy sculpture features an articulated waist, arms and jaw - and the arms are articulated by ball joints so they move in multiple directions and you also can open and close its mouth. Every figure is a ONE OF A KIND creation that stands just over 4" tall and every piece is hand painted and designed, sculpted casted and produced by Emilio and every one is signed, dated and numbered and comes with a Authenticity certification! Retailing for just $94 a pop, you can go
HER
E right now to pick one up!