Wonderbot, Bwana Spoons, Paint, Soft Vinyl, New Instagram... yeah, this post has it all!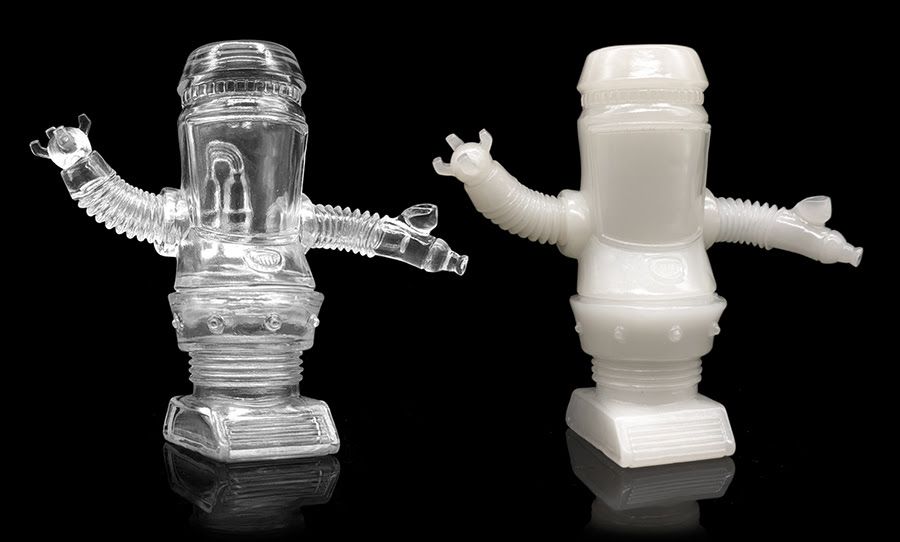 New from
Vinyl Wonder
...
Wonderbot
DIY soft vinyl toy kits are finally here! Only $28 at vinylwonder.com. Whether you're a toymaking veteran or brand new to the scene, the Wonderbot covers all the bases - affordable, open run, small, manageable, and easily customizable without being too simple.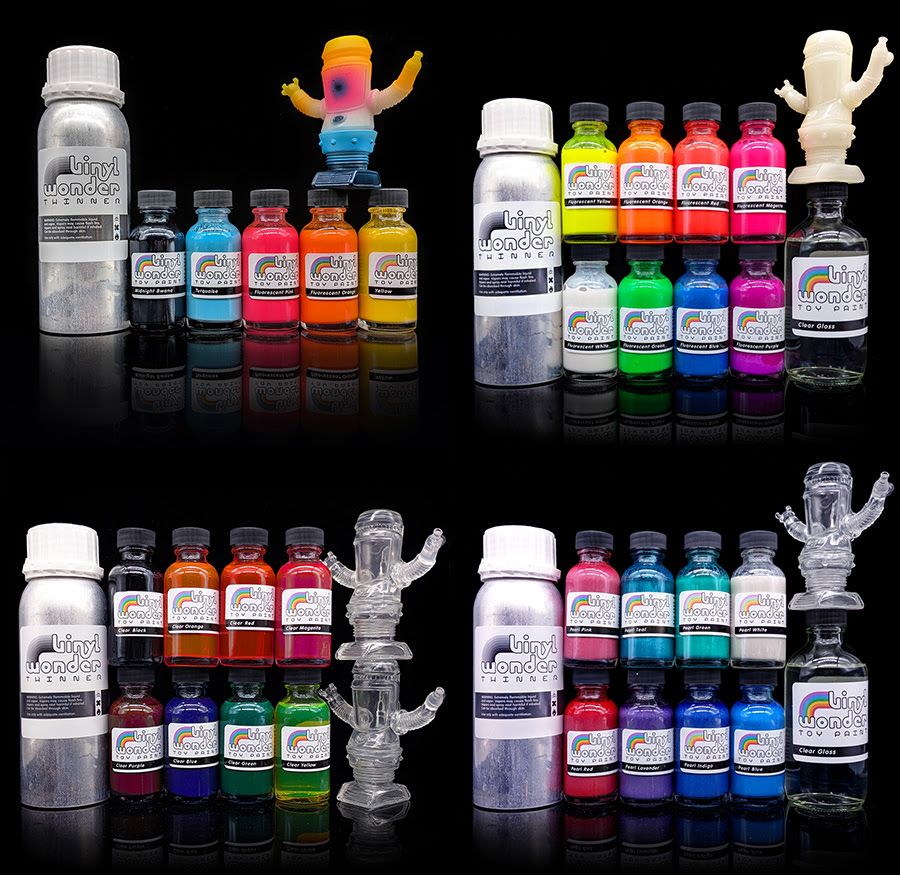 On top of that, they also got new airbrush paint sets available, including a very special one - the
Bwana Spoons Signature Set
- specially curated by Bwana himself, featuring 4 of his favorite Vinyl Wonder colors + 1 signature color "Midnight Bwana" designed in collaboration with the artist. Comes with a blank GID Wonderbot kit that you can paint on too. And they just started up an official instagram account for Vinyl Wonder
@vinylwonderpaint
. If you're on there, please give it a follow.