Vinyl Wonder announces the release of their 'Clear' colors vinyl paints!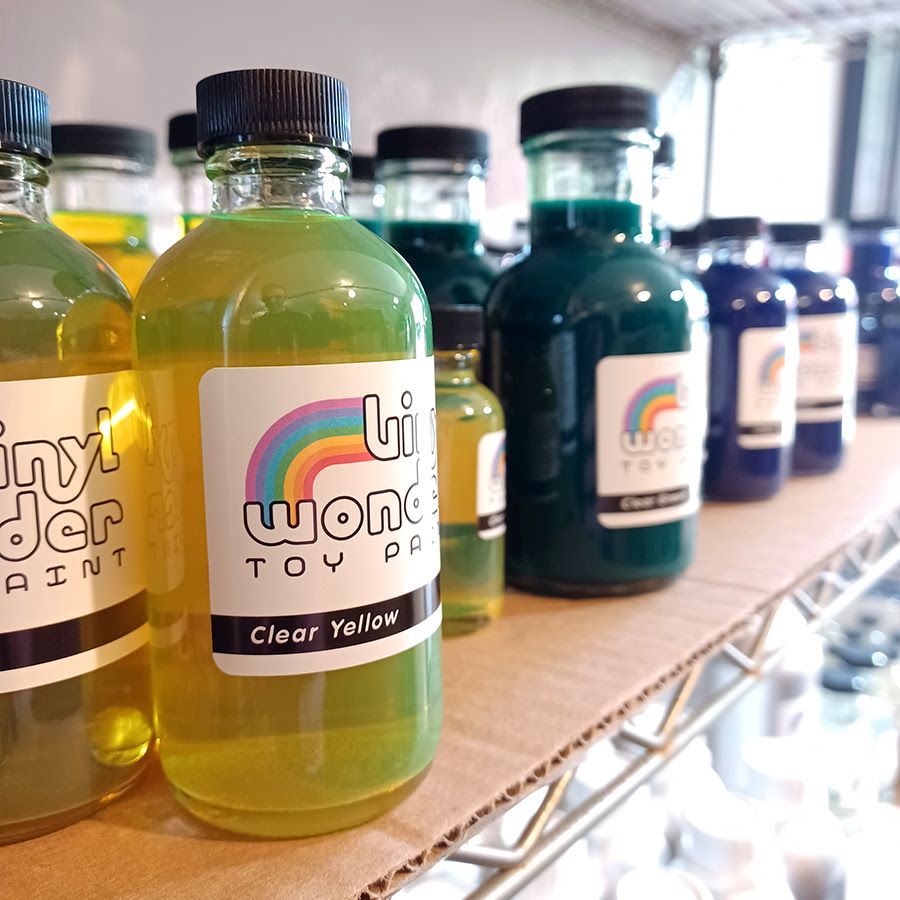 Clear colors are now available from
Vinyl Wonder
in all ready-spray sizes. Please note that due to the level of concentration in these paints, their strong blacklight reactivity, and since it is pure vinyl and not urethane based like most clear colors on the market, there is a higher refractive index that occurs than what you're probably used to seeing. This is totally normal, and does not affect the paint in any negative way.
For example, Clear Magenta looks red in the bottle, but when sprayed it shows as true magenta (toy photo above). The photo of the Wonderbot shows off the Vinyl Wonder Clear Magenta, Clear Purple, and at the bottom there has been mixed clear blue and opaque black together to get that nice translucent midnight blue color. You can get creative and mix and match all you want with any of the Vinyl Wonder paints. Head on over
HERE
now to poke around... so many rad options - get painting!