Czee13 releases new 'BURN IT DOWN' art toy in the first PINK edition!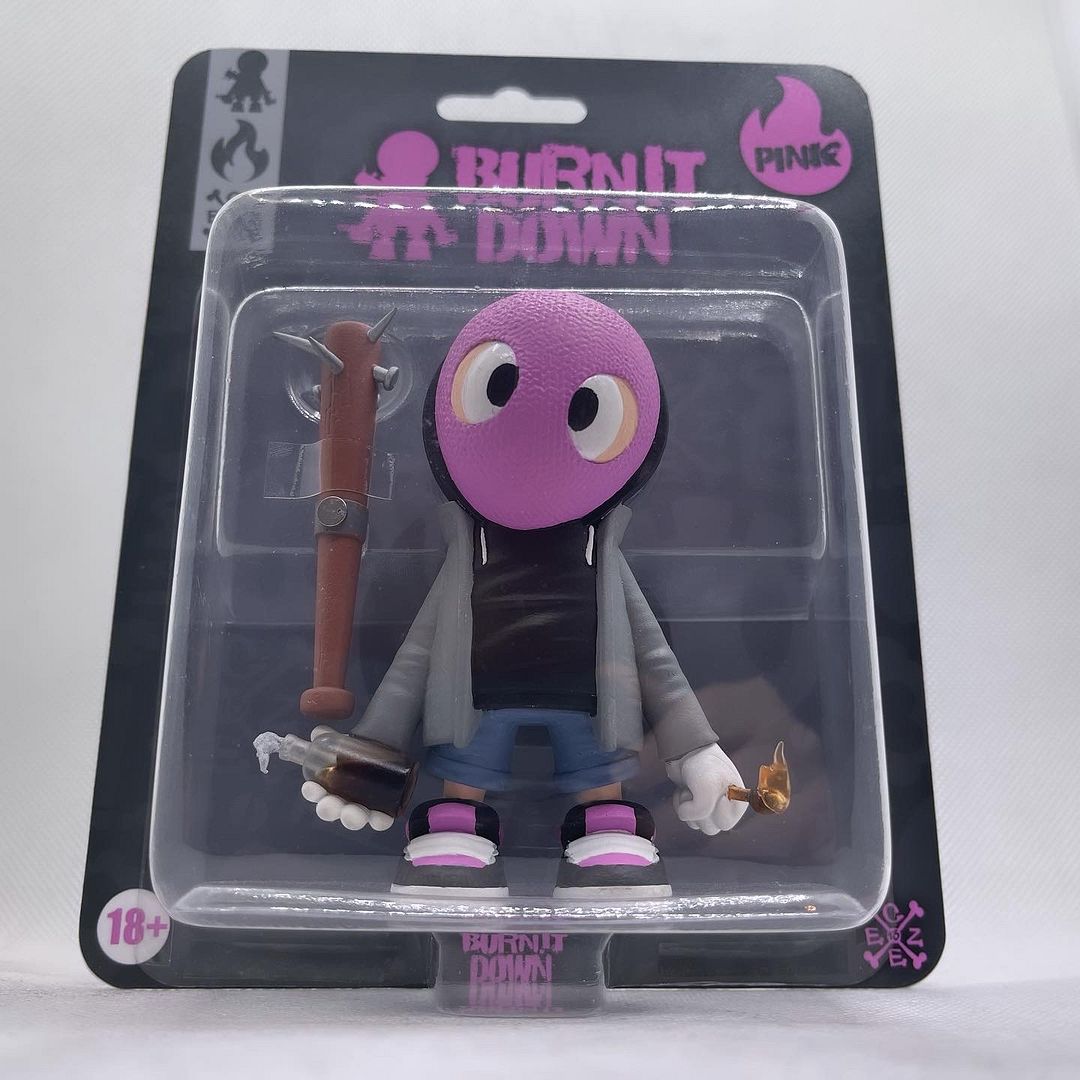 UK based artist
Czee13
has just announced the releae of an awesome new art toy that he is calling 'BURN IT DOWN'! This is a run of 13 carded abs resin figures that come loaded with a baseball bat accessory. Czee mentions that this is a passion piece and that everything was created in-house backing card / bubble packaging / figure... even the resin injected Molotov, as he wanted to use all of his creative skills from graphic design to 3d production... and it turned out awesome! This "PINK" edition will be up for grabs
HERE
today, at 11am PST for $160 a pop and each piece will be signed!