Stormy Vault presents: Filipino Show (A Facebook live auction/show event)!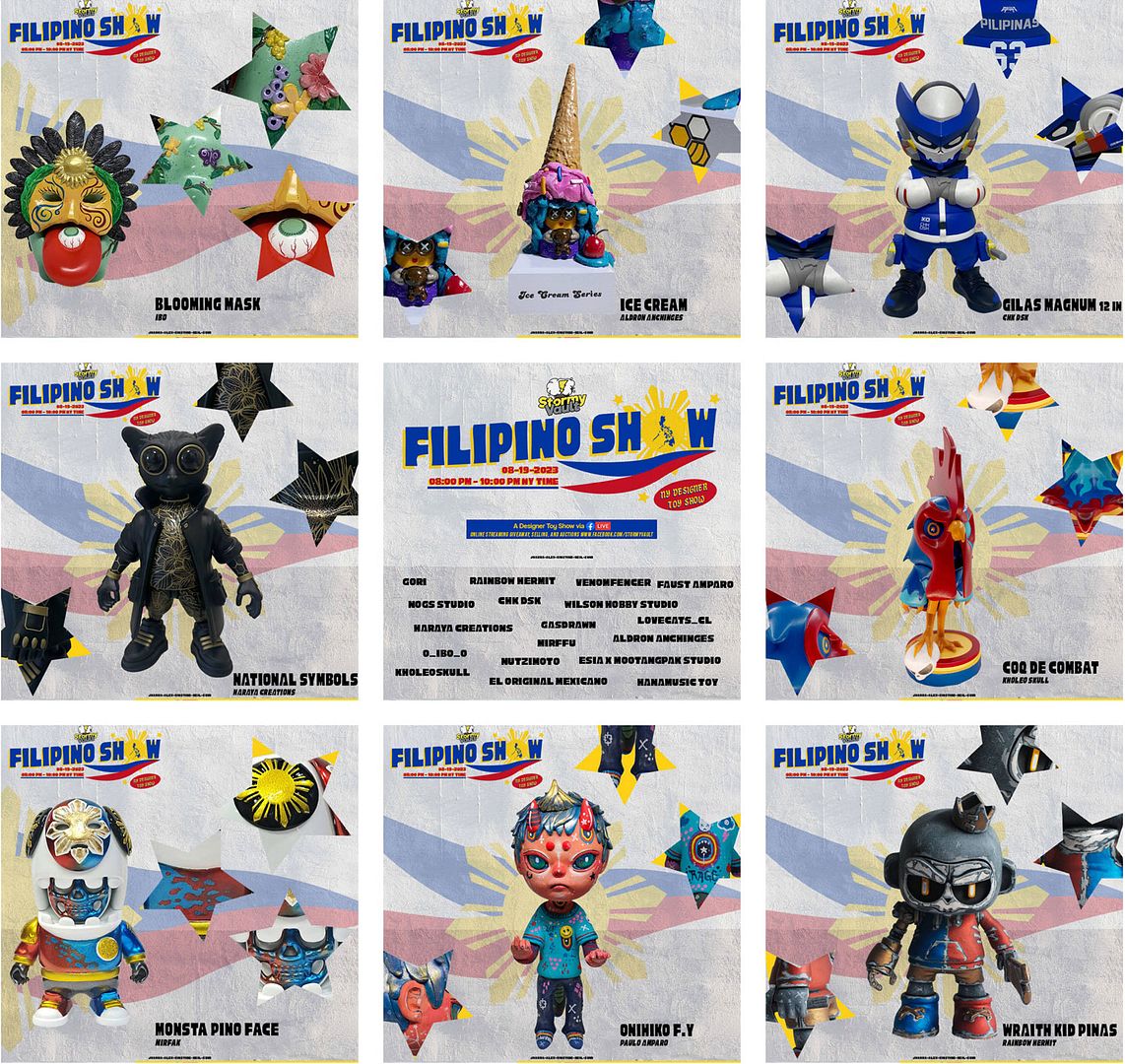 This Saturday, August 19th at 8PM NY Time, the folks over at
Stormy Vault
are streaming Filipino Show via
Facebook
Live. It is thier fourth year of having a designer toy show that highlights Filipino culture and heritage as made by artists and designers from different parts of the world. This show is in collaboration with artist:
Gori, Chk Dsk, Nogs Studio, Gasdrawn, Haraya Creations, Wilson Hobby Studio, Paulo Amparo, IBO, Nutzimoto, Aldron Anchinges, Kholeoskull, Venomfencer, Mirffu, El Original Mexicano, Esia x Mootangpak Studio, Hanamusic Toy, Rainbowhermit, and Lovecats
. Another awesoime group of artists and a shjow you don't want to miss! Be sure to be following them
HERE
for up to date info on this show!