New from Mighty Jaxx: Cthulhu (Cinder Red) by James Groman!
The return of an ancient cosmic entity draws near—hear the call of Cthulhu, a Great Old One!
Mighty Jaxx
is collaborating with
James Groman
to bring his intricate piece to life. Resembling an octopus-dragon fusion with a vaguely humanoid figure, this nightmarish creature features elaborate details in an eye-catching cinder red color scheme.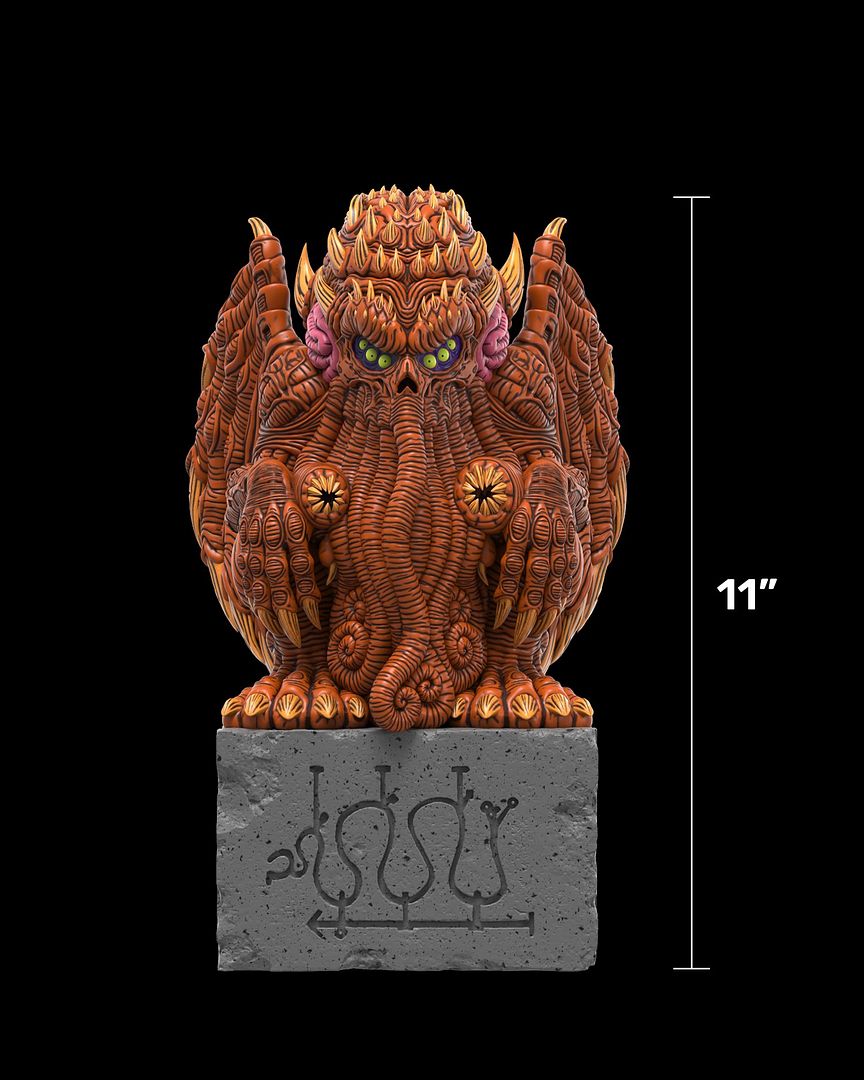 Sitting 11" tall, and limited to just 100 pices, this collectible is an incense chamber which adds a layer of realism to the creature. When you light an incense stick within, expect to see a layer of smoke wafting out of the holes in its body, almost as if the sculpt is living and breathing. Snag one up
HERE
this Saturday, August 26th at 6am PST for $299 a pop!