Garga Fink std "Anatomy Friend" version announced from Slingshot Supply Co.!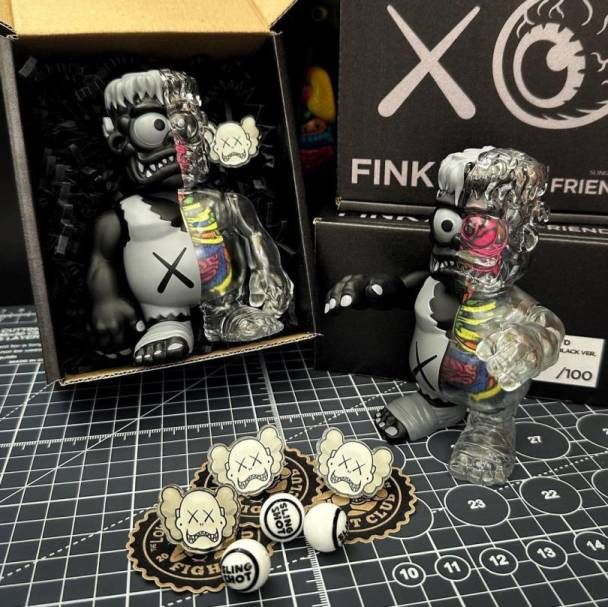 New from
Slingshot Supply Co.
- their Garga Fink figure returns in the traditional STD scale for a very special deluxe release inspired by one of indie toys' most iconic releases, Kaws' "Flayed" Dissected Companion in what is being called the Anatomy Friend version! Standing 4.5" tall and featuring 3 points of articulation, this is traditionally produced in clear sofubi with a split black/gray paint app, custom x decal, dual matte/gloss finish and hand sewn fabric guts in the iconic 'flayed' neon on black color pallet!
Each one comes packed in a deluxe box and comes with a acrylic pin , sticker and marble... for just $100! These will be up for lottery this Friday, July 28th at 4pm London time where you need to visit the site
HERE
and when the "Entry Form" button goes live, you need to click it and fill out the form! Get your entries in before Sunday, July 30th at 4pm London time. If applications exceed stock, a lottery will be held to determine successful applicants. Winners will be notified by Monday, July 31st with invoices to be paid 48 hours after receipt.