100% Soft vinyl Dumpster Fire - This is Fine "Newsprint" edition available now!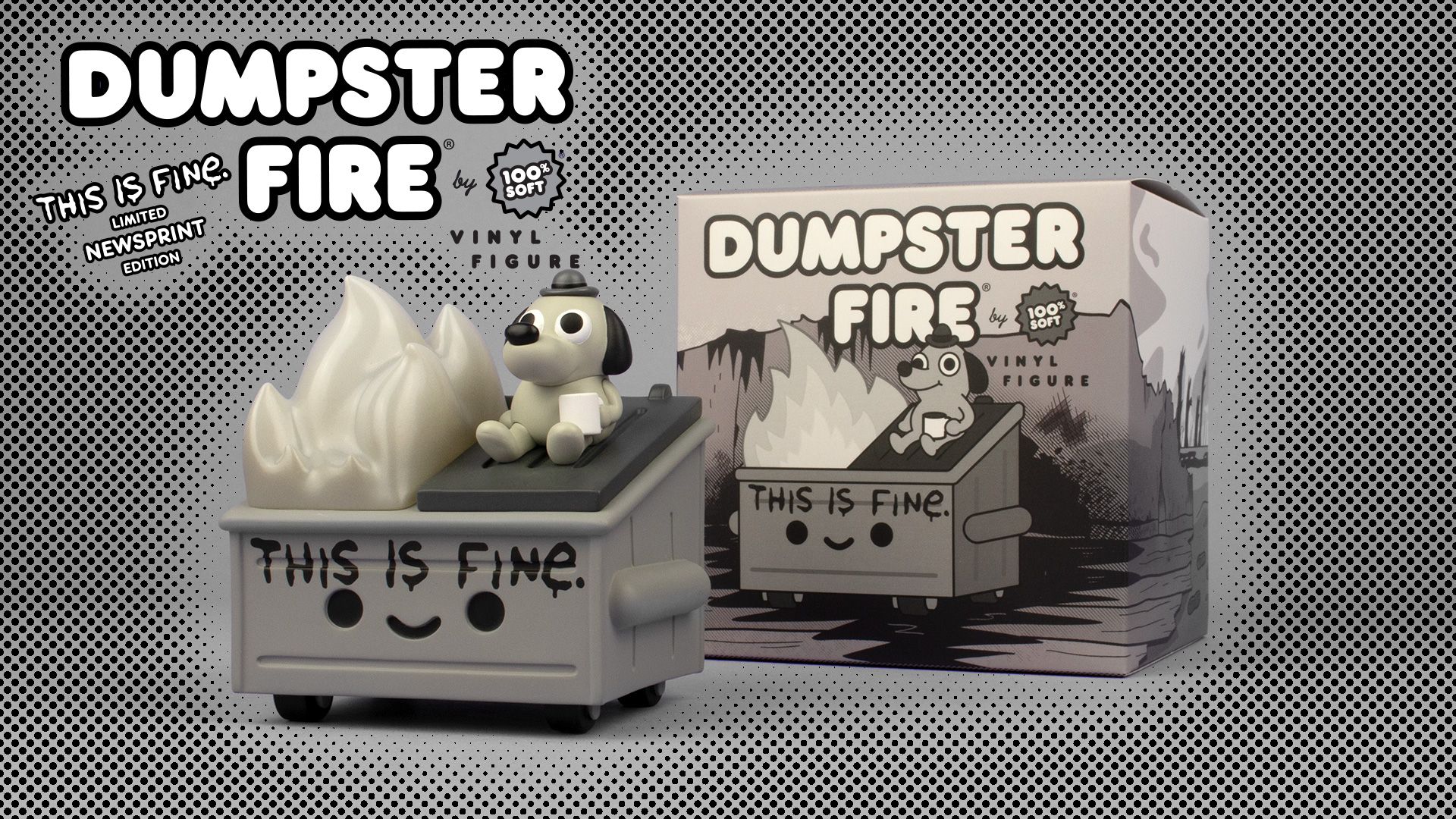 The limited edition
"This is Fine" Newsprint edition
of the Dumpster Fire from
100% Soft
is here, and it's in grayscale... love it! A collaboration with KC Green, the cartoonist who drew the original Question Hound webcomic that the infamous "This is Fine" meme sprang from (check out my unboxing of the OG colorway
HERE
)! Box art by KC Green himself... snag one up
HERE
right now for just $30 a pop!