Plastic Pizza presents: Pizza 4 Breakfast 2 group art show on NTWRK!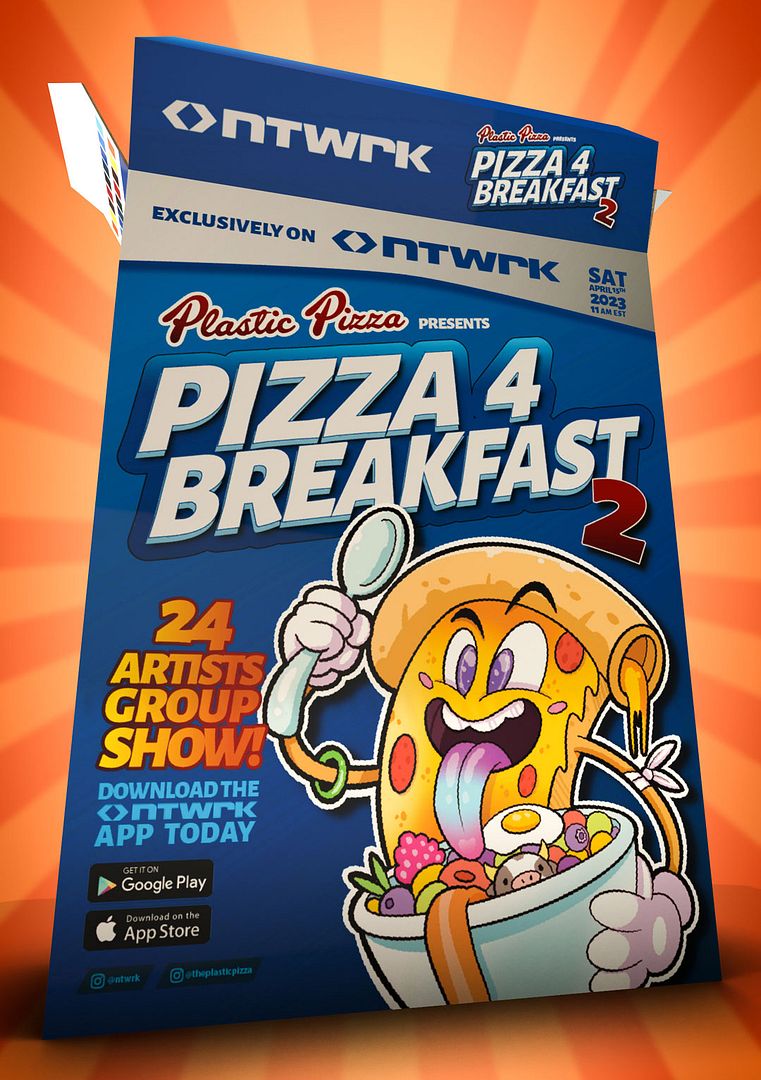 PIZZA 4 BREAKFAST STRIKES BACK!!! 🥣🍕🥓👽🥛🍳🍄🥞 Kicking off at 8am PST this coming Saturday, April 15th, the folks over at
Plastic Pizza
are excited to host their '
Pizza 4 Breakfast 2
' group art show on
NTWRK
!!! This show is a revolutionary take on the beloved morning meal!!! Many of us have been stuck in a breakfast rut, relying on the same cereal or toast to start our day. let's face it, morning can be a drag... but that all changes when you start your day off with plastic pizza's newest custom art show, "Pizza 4 Breakfast!" waking up has never been so fun! Their latest show features a series of custom art pieces created by some of the biggest names in the 3rd dimension including:
@treefacecreations @underourknives @bearlyavailable @vincentscala @thecovenofcuteness @creepymonsta @lostncreative @murd3r.bird @eltoro215 @mistermento @smrkysmrks @angelonce @zeroproductivity @chknhead @kwestone @breakboness @resinrookie @the_jfo @maniclawd @redguardiannyc @goopmassta @bruckaroni @nickydavis
and
@_snackrabbit
!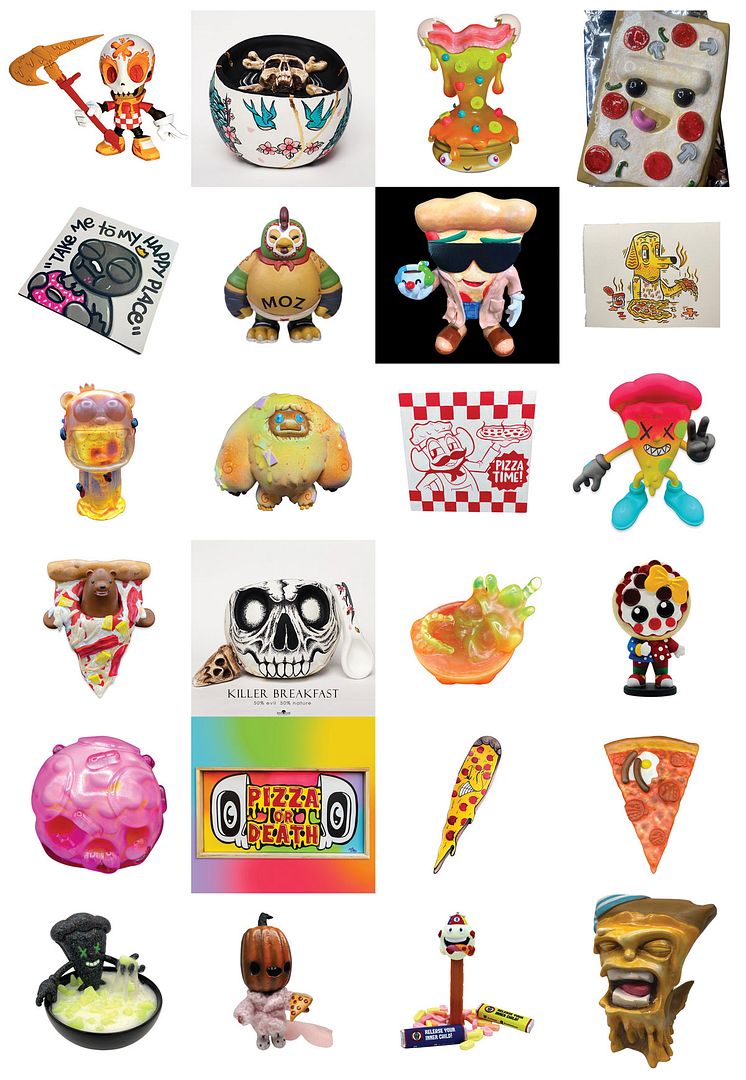 This show, like mentioned above, launches on
NTWRK
(download the app
here
) and be ready for some serious heat... as you can see from the above photos, there are some fantastic pieces that will be up for grabs!