Swirls! Glitter! GLOW! Meet "Thundersparkle" Edison and "Mooncloud" Helix!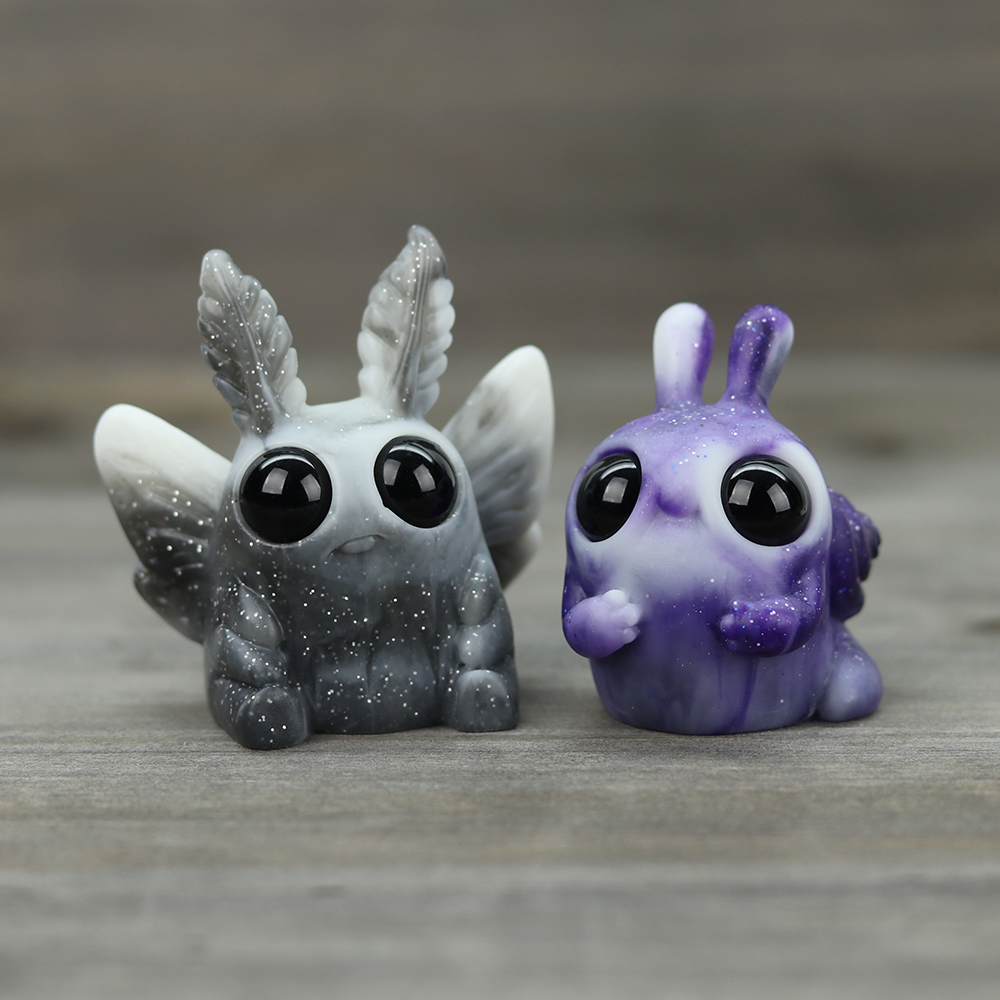 This new set is wild, y'all! Opaque and semi-translucent swirls, glitter, and glow-in-the-dark resin make for two new colorways that really stand out. Meet
Thundersparkle Edison
and
Mooncloud Helix
... new cuteness from
Chris Ryniak
and
Amanda Louise Spayd
! Thundersparkle Edison glows blue and Mooncloud Helix glows green! These will be available individually or as a set on Saturday, April 15th at 8am PST, only at
Bindlewood.com
!