"Coma21: 50/50" solo show at Scum Pit Toys!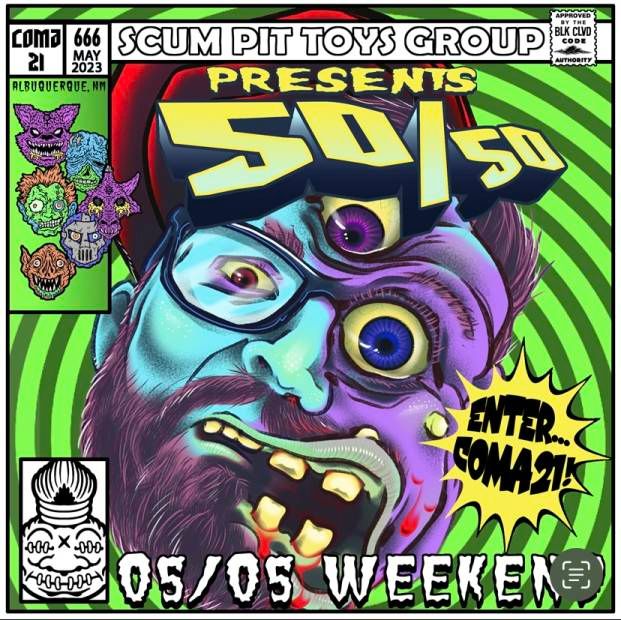 After the Sold Out success of Paul Kaiju's debut at the Scum Pit, things are about to heat up. Mikee Riggs known as
Coma21
and owner operator of
Scum Pit Toys
is doing his first Solo Show. The show is a culmination of 10 years of toy making and jam packed with reveals surprises and more. The show is titled '
Coma21: 50/50
' and you might be wondering... what's that all about? Well, Mikee will have 50 original one offs for $50 each - so that makes more sense now, doesn't it?!?!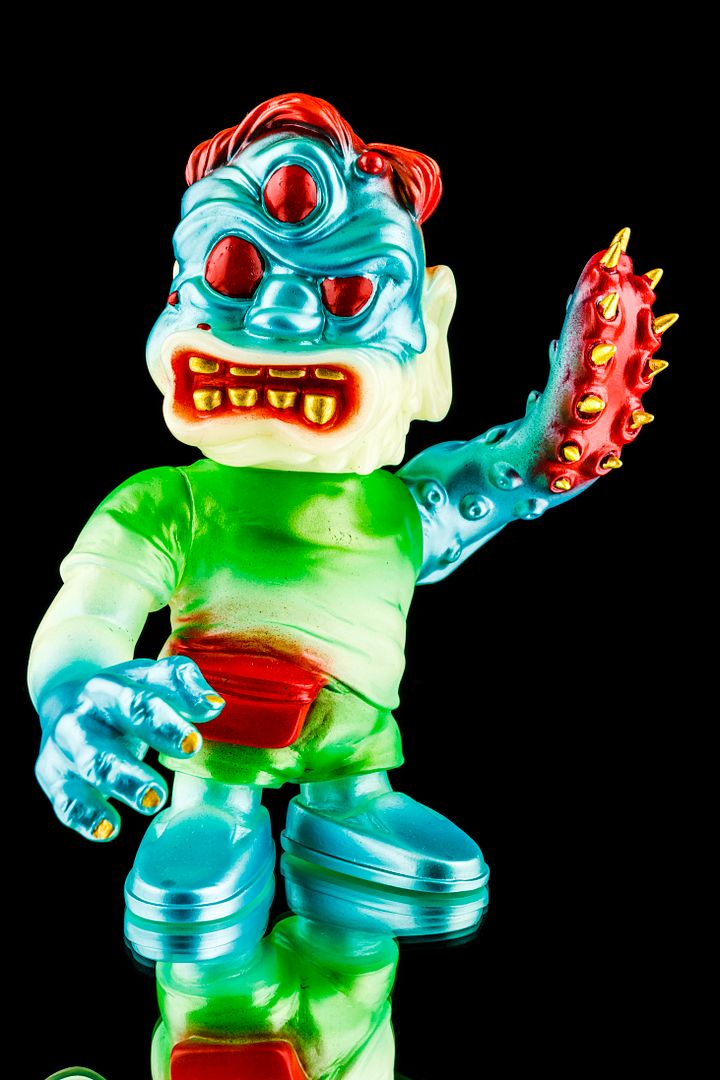 The one offs are a split between original scum or toys and mashups with other characters. In addition to that, there will be runs from all the Scum Pit toy lines
Kvltvs
,
Atomica Exotica
and
Hooligan City
. But that's not all... in addition to the show Coma21 has lined up so special events to proceed and follow the show.
5/5/23 - Scum Pit Does Hollywood

The Scum Pit will be taking over the Albuquerque Guild Cinema with a special late night showing of the classic film ReAnimator complete with a special release.
5/6/23 - Scum Pit Presents 50/50

This original show will include catering for both specialty food and drinks as well as tattooing!
5/7/23 - Scum Pit Slurp and Swap

A toy brunch for trading selling and swapping toys that need new homes all while enjoying drinks from sugar bee sweets.
All Photos By Manic Images (IG @manic_1mag3s )