Skinner launches "Shrine of Abominations" Kickstarter... and there are some rad figures up for grabs!
Shrine of Abominations
is a stop-motion horror fantasy epic from renowned visionary artist
Skinner
, and stop-motion monster master,
Ross Kennedy
! It has been in secret production for 6 years, and is the culmination of two monster worshiping creatives' loyalty and love to Ray Harryhausen, Jack Kirby, horror films and weird cosmic stories of lost lore, demonic forces and monstrous entities from another dimension! They have been toiling for years to try and bring forth the greatest stop-motion monsterpiece of all time, but to get it finished, they need YOUR HELP... and have launched a
Kickstarter
campaign that is LIVE right now with tons of rad pledge levels... and when I say TONS, I mean it!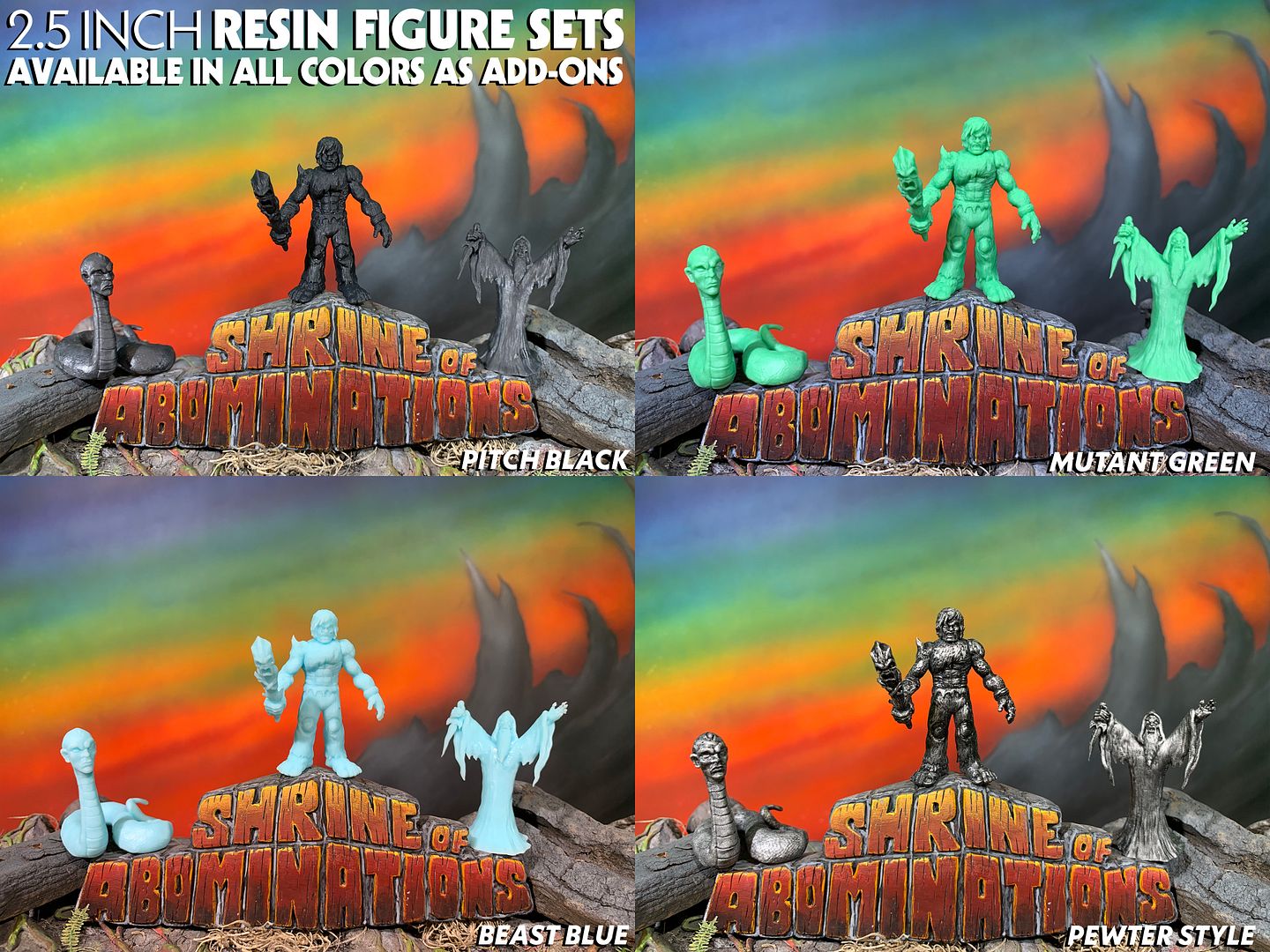 Resin figures, Blu-Ray's, Posters, DVD's. T-shirts... yup, there is something for everyone! So, what are you waiting for... the
Kickstarter
is LIVE right now and is awaiting your help to push it into the final leg of production - we need this to happen, so go now!