Stormy Vault announces their Valentine's Show!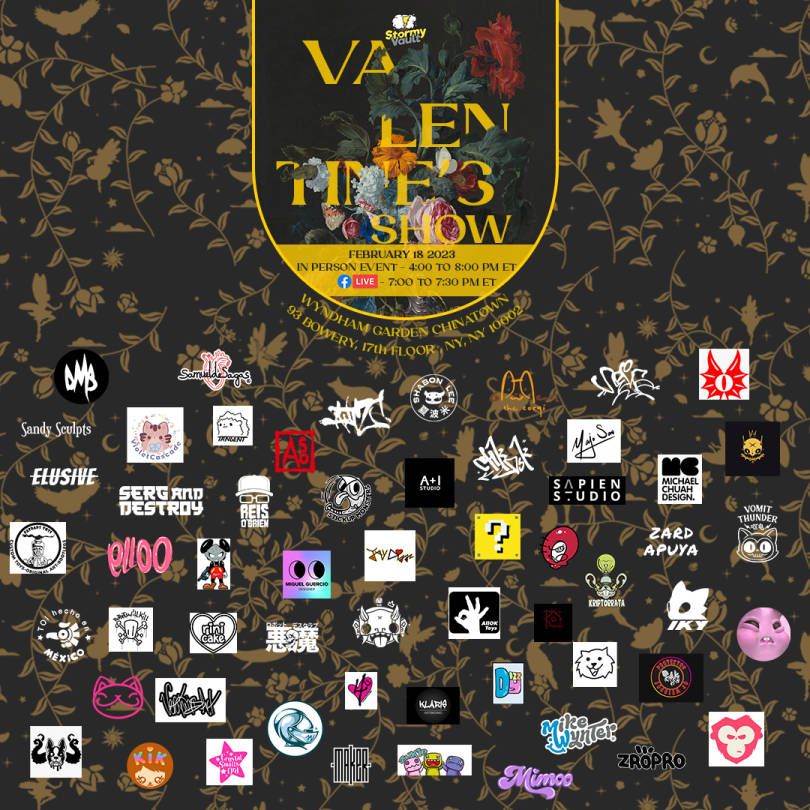 Stormy Vault's
Valentine's Show is back onsite and it is happening on February 18th (4PM to 8PM NY Time) at 17th Floor of Wyndham Garden Chinatown, New York City. An amazing line up of unique art pieces await collectors in this event of designer toy selling and exciting auctions.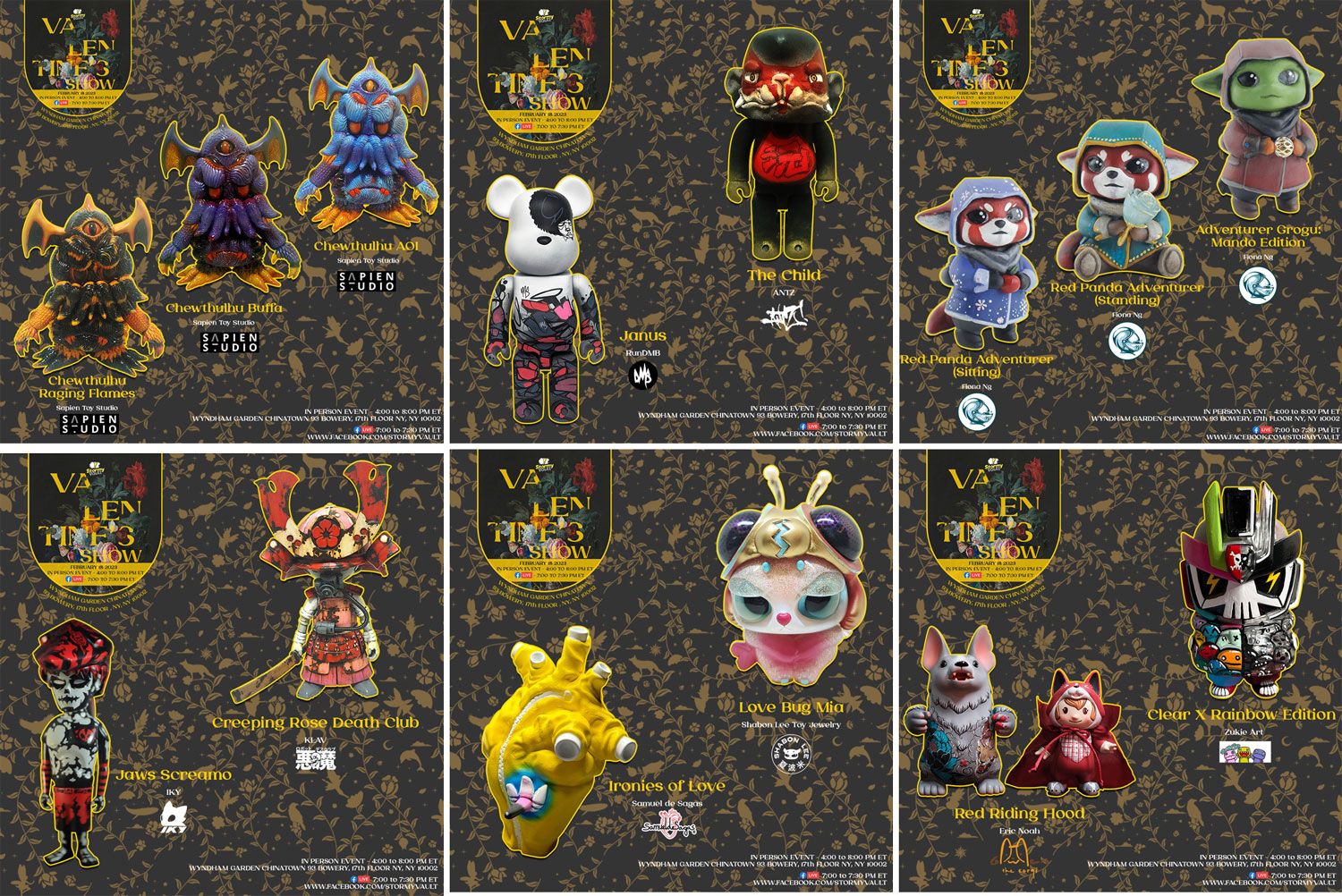 It's a collaboration with artists from different parts of the world including:
RunDMB, ANTZ, Elusive, ChkDsk, Fiona Ng, Klav, ChrisRWK, SnackRabbit, Motley Miscreations, Reis O'Brien, 4TheLuvofEverything, Sandy Sculpts, All Ok Toys, Penny Lane, Kik Toyz, Alonso Saints, Angelica So, Arman Kendrick, Ceresomonky, Chris Dokebi, Frank Mysterio, DM Almond, Ellooelloo, Eric Noah, Failureskin, FatDads Toys, IKY, Javier Jimenez, Klaris Artworks, Kriptorrata, Mad Monkey, Majo San, Maker, Michael Chuah, Migguercio, Mike Wynter, Crystal Smalls Ord, SergandDestroy, Patricknevs, Questionmarks, Ricstroh, Rinicakez, Samuel De Sagas, Sapientoy Studio, Shabon Lee, Soko Cat, Tangent Toy, Toihechoenmexico, Unimimoo, Vera Twins Art, Vomit Thunder, Zard Apuya, Zeroproductivity, Zukieart, Violetcascade, Jay Diggz, Madvaillan, and Cregs Adventure
. Stormy Vault will also be going live during the event on Saturday and people can check it out on their
Facebook page
. This will be an epic event and one not to be missed!