The Revenge of the Sea-Borgs from MonsterPants!
MonsterPants Toys
and
Studio Midnight
are proud to announce the return of the Sea-Borgs resin figures! The Sea-Borgs is a line of amphibious, cyborg characters first released by MonsterPants Toys in 2012. Each 1:18 scale figure is hand-sculpted, cast, finished and packaged by writer, artist and filmmaker James Felix McKenney AKA MonsterPants. It's been a few years since the last Sea-Borgs release, but the toys have returned with two new characters, Lobstorr and Lobstahh, celebrating McKenney's recent return to his home state of Maine.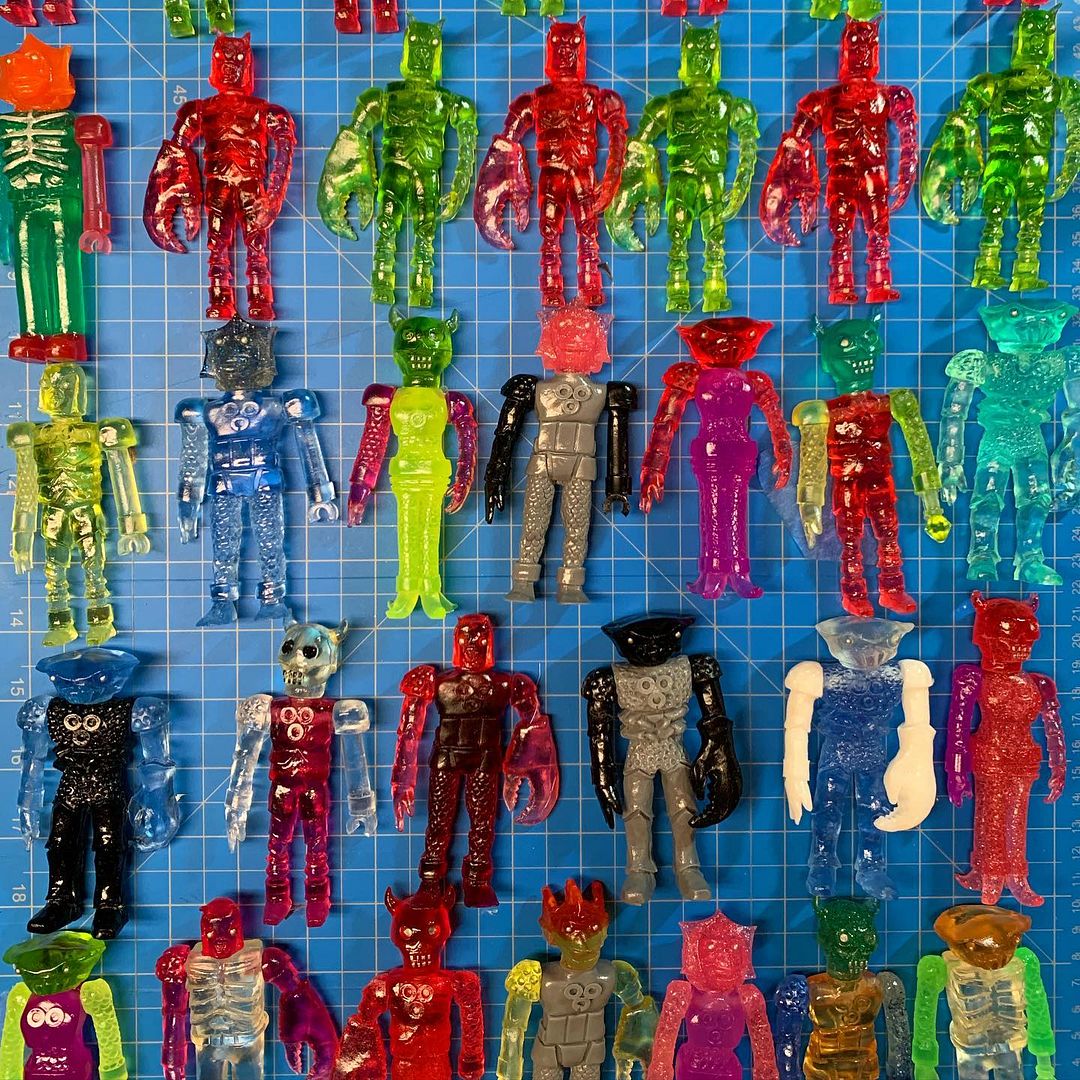 Also available is a series of Sea-Borg Mutations. These figures are built from the color tests, mistakes and oddball experiments made during the process of creating the standard Sea-Borg line. Each one is totally unique, making Mutations the rarest of the bunch. All of the resin toysare available to purchase
HERE
right now and they all come packaged in resealable clamshell packaging with card art. The price for each figure is $35 USD + shipping.