Goose Faba REBOOT 1:12th scale action figure from Rocco The Great!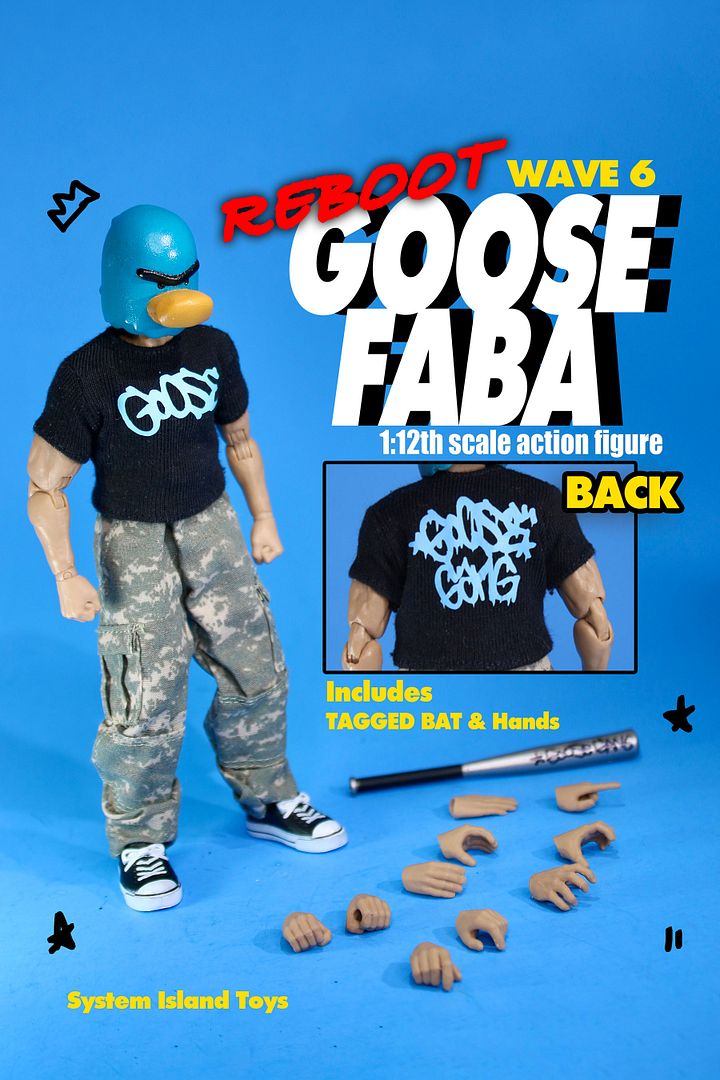 Continuing on his world domination of 1:12th scale action figures, artist
Rocco The Great
is set to release his newest character in this style...
the GOOSE FABA REBOOT is here!
! It's almost the 1 year anniversary of the first ever Goose Faba figure drop, and Rocco wanted a jumping in point for people just finding System Island Toys with a soft remake of the original Goose! With a more realistic look, this figure captures a more gritty realistic feel, with the same energy of the original. This character, Goose Faba, is a graffiti tagger from SYSTEM ISLAND and will be dropping
HERE
on Monday, January 16th at 6pm PST!
For this wave, it will be limited to 11 figures, and each comes with a high quality double sided print shirt, 6 pairs of hands, super articulated body (yes butterfly joints, suck that marvel legends), a hand tagged bat accessory, and premium packaging - all for just $135 (free shipping)... and each one is hand signed in a secret area and all figures come with free extra goodies like stickers and pins!