Force of Art x Kaman William - "Test Type Unit 01 Bot" vinyl figure pre-order announced!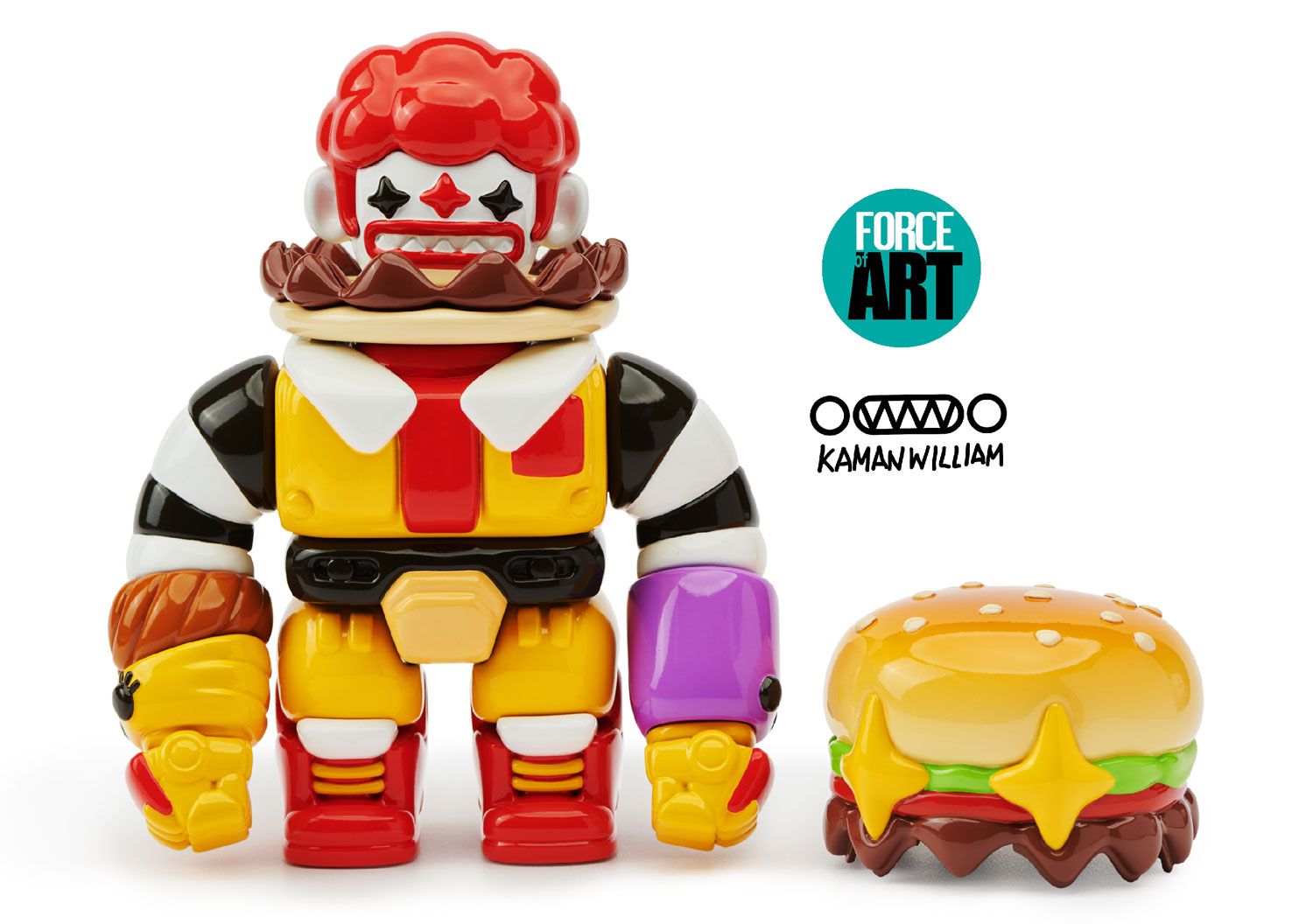 "
In 2100, fast food culture was wiped out by extreme fast food culture, and the king of the fast food kingdom in order to rebuild fast food culture, he built MCGA Test Type Unit 01 Bot and teleported to 2022, hoping to eliminate all other food culture early. IN THE BLINK OF AN EYE, MCGA Test Type Unit 01 CAME TO 2022, HE SAW A LOT OF FOOD IN THE EARTH, AND DIRECTLY FORGOT HIS OWN MISSION.
"
Force of Art
have teamed up with artist
Kaman William
to release a fast food bot from the future... Standing at 7" tall, this stout fast food bot is seriously awesome... so many little hidden Easter eggs throughout this figure and seeing as the burger head pops off to reveal the wicked looking McDonald'ish clown - yeah, this is rad! The pre-order for this is slated to launch on January 20th and will run until February 9th - get in on the action
HERE
and snag one up for $117 a pop!